Member Directory
Muskoka Arts & Crafts' membership represents hundreds of Muskoka makers across a range of mediums. Discover their work with our comprehensive Member Directory.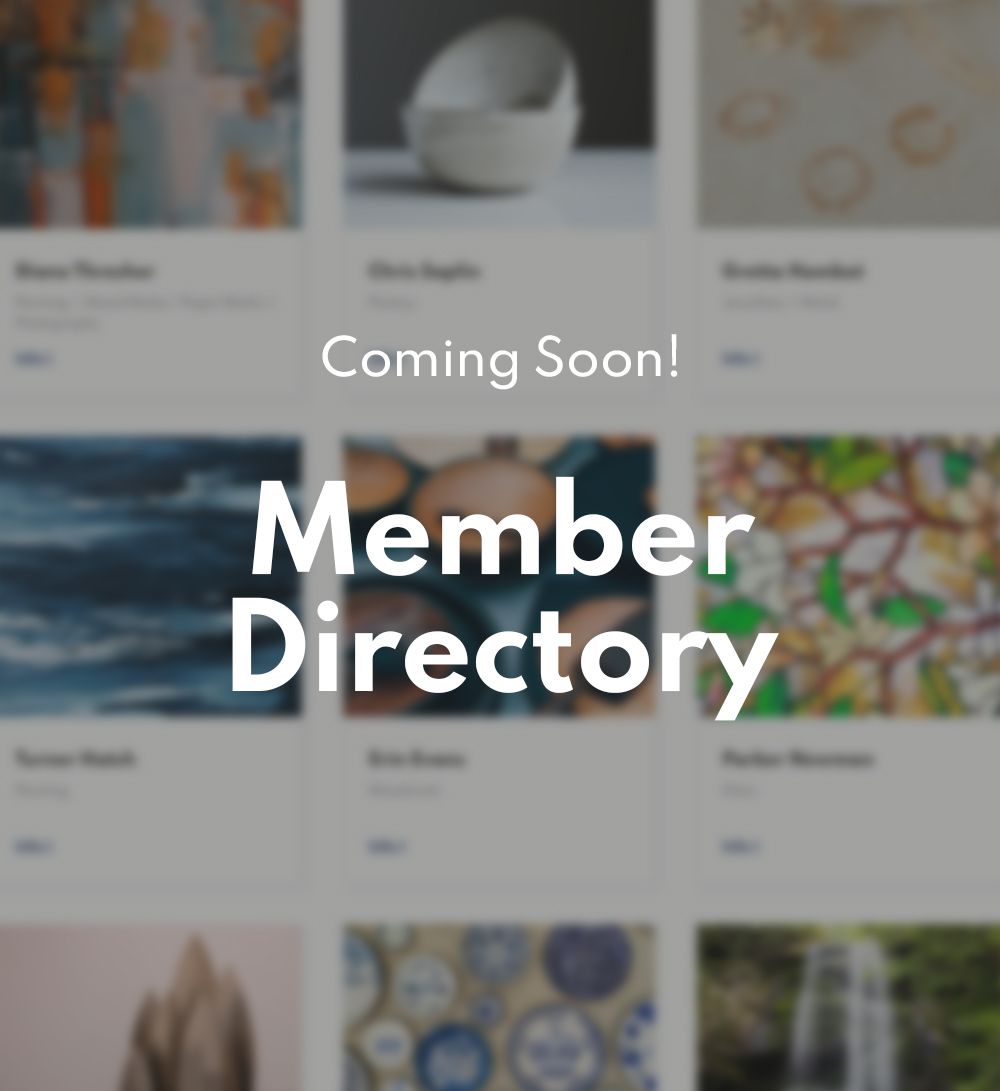 Stay tuned: new MAC Member Directory launching in 2021!
To accompany our brand new website, we're building a comprehensive and dynamic member directory that will allow you to explore the work of our many members across a range of mediums.
Artist listings will include a gallery of work, contact information and an artist's statement.
If you're an artist interested in signing up, visit our Membership page to learn more about membership benefits.