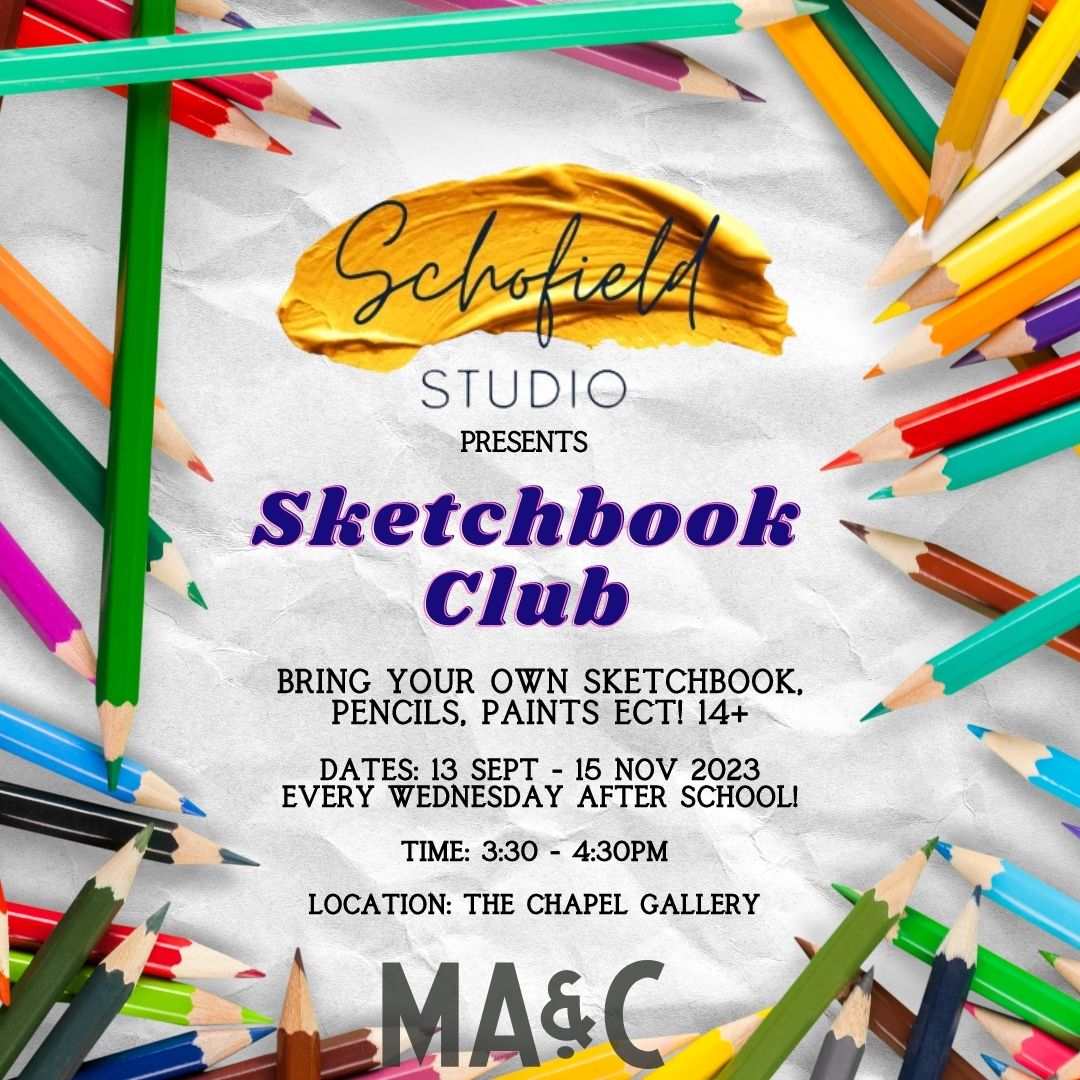 MAC Presents Sketchbook Club by Schofield Studio
Open to all…join our Sketchbook Club!
What can you expect!
Just show up! bring your sketchbooks & tools
No entry fee
Free Wifi
A place to meet friends and study
Coffee, drinks and snacks by donation
A chance to see our latest art exhibition
We can't wait to see what you create!