Originally, I went to the Ontario College of Art and Design to become a graphic designer but fell in love when I discovered the Jewellery Design program. It is so exciting to take beautiful stones, a sheet of silver or piece of wire and, using fire and imagination, turn them into a beautiful, wearable piece of art. Even more than 20 years later, it is never boring.
I love to experiment and believe that everyday jewellery should be just as unique and conversation starting as special occasion pieces. Now that I have relocated to beautiful Muskoka with my family, I am very excited to see where my inspiration will take my work in the future.
Kristen Murray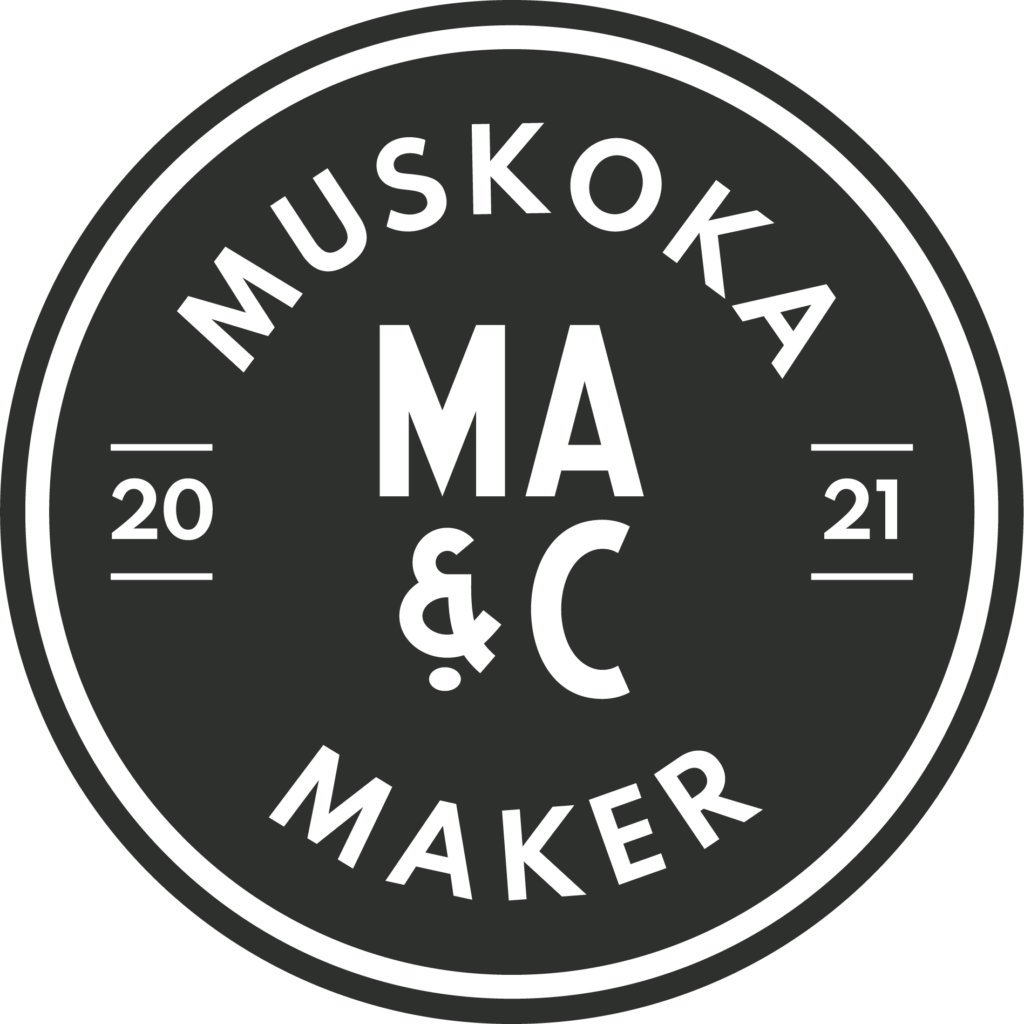 The MAC Maker Mark is a designation given to artists and craftspeople producing work in Muskoka. When you see the MAC Maker Mark you can be confident that the work you are buying was made right here in Muskoka and that you are supporting a local artist.