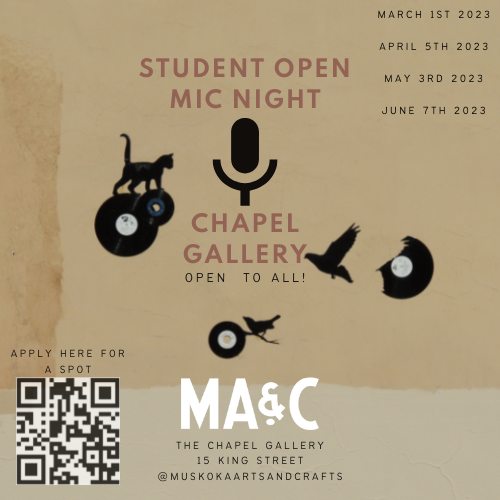 MAC Presents Student Open Mic Night
Calling all students across Muskoka…join our Student Open Mic at the Chapel Gallery!
What can you expect!
Open to All
Free Wifi
A place to meet friends and study
Coffee, drinks and snacks by donation
A chance to see our latest art exhibition
Live music by students for students – Please sign-up using the QR code
Note: There will always be a responsible chaperone on site.