MAC Presents Rising Star Student Show
Opening Reception
Friday December 2nd 4-7pm
Exhibtion Dates December 2nd-16th 2022
MAC's 2022 Holiday Arts & Crafts Market
A huge thank you so everyone that came out to support our Holiday Market this year!
Please check out our holiday market events page to find our Artisans.
A Huge thank you to all our MAC Members who came out to the 2022 AGM.
You can become a MAC Member!
Don't miss our last exhibition of the year!
Rising Star Student Show
Gravenhurst High School
St. Dominic Catholic School
Bracebridge and Muskoka Lakes Secondary Schoole
A huge thank you to our "Best In Show" sponsor Muskoka Paint & Decorating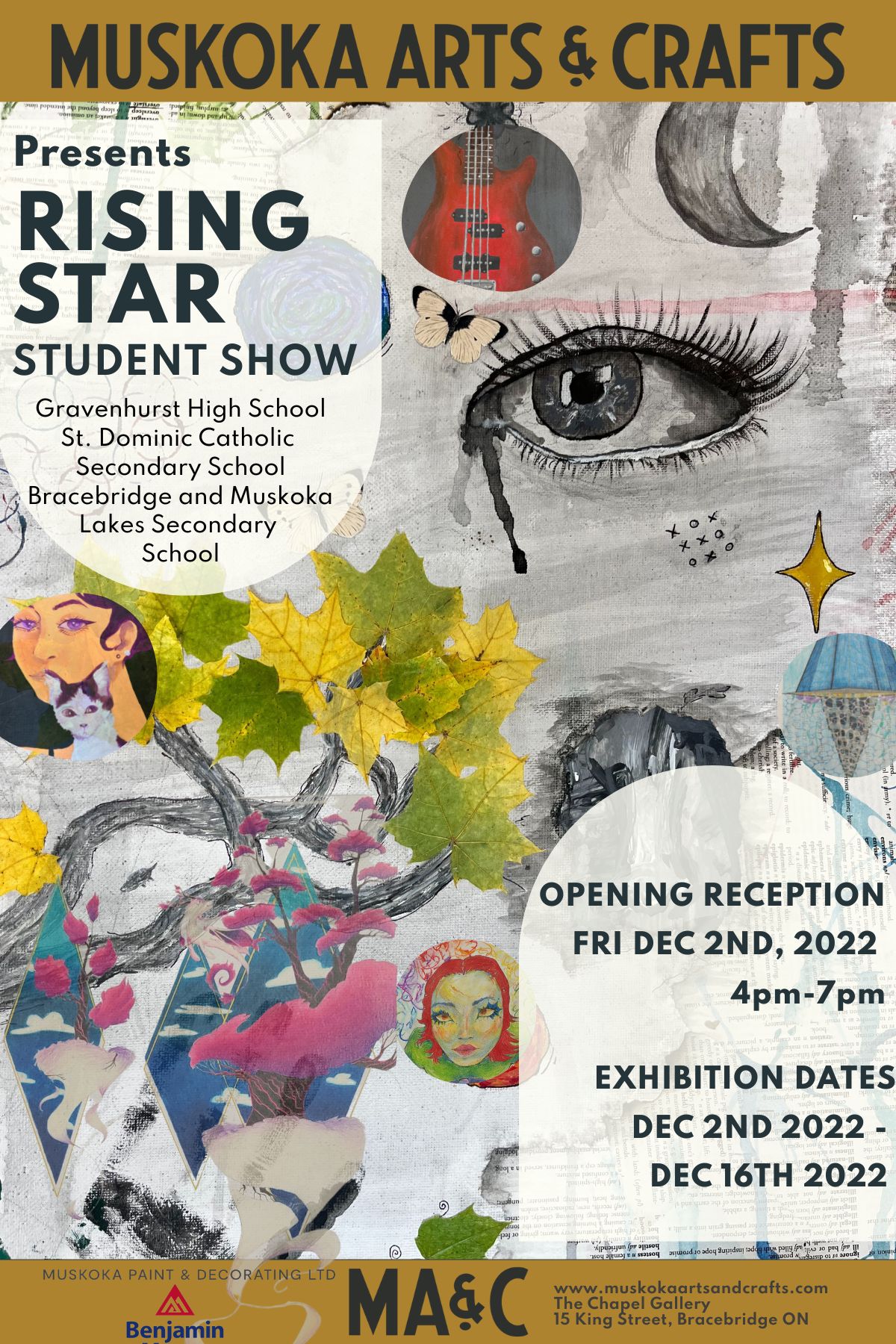 The Muskoka Arts and Crafts' Chapel Gallery will soon be opening its doors to visitors with the launch of its spring show and with it, visitors are likely to be greeted by an energetic new person at the helm.
read more
Why You Should Become a MAC Member
Muskoka Arts & Crafts was founded in 1963. Our amazing MAC community is made up of over 300+ artists, craftspeople, collectors & art lovers, supporters, patrons and businesses. We are constantly striving to ensure the arts remain strong and vibrant within the Muskoka community. In order to grow this iconic organization we need you: your ideas, your support, your wisdom, your creativity.
The Muskoka Arts & Crafts online store offers works from our members across a range of mediums. Take home a bit of Muskoka or keep up with your favourite artist.