RISING STAR STUDENT SHOW
01 DEC 23 – 16 DEC 23 Exhibition dates
OPENING RECEPTION: 01 DEC 23 4PM-7PM
Brought to you by
Gravenhurst High School | St. Dominic Catholic | Secondary School | Bracebridge and Muskoka Lakes Secondary School
A HUGE Thank you to all that came out to support this years holiday market. Have a safe and happy holiday.
Help us build 1500 Shoeboxs this year!
Watch the video below to learn how
DONATIONS WELCOME UNTIL 01 DEC 23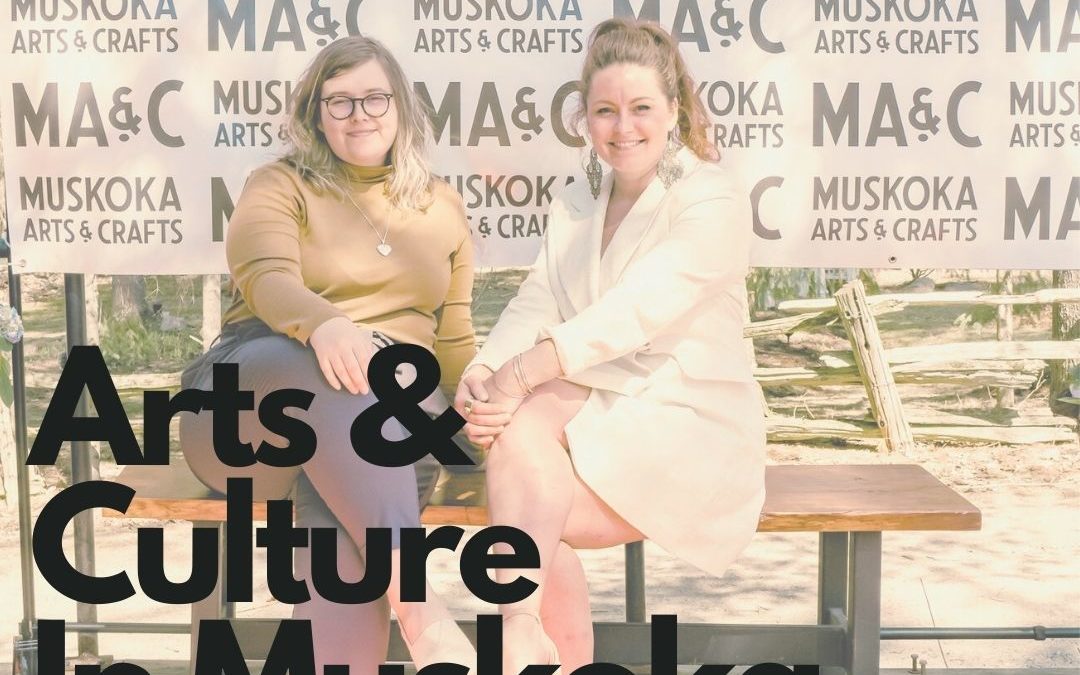 Don't miss the holiday market line-up happening across Muskoka! https://www.youtube.com/watch?v=GChHkTyaE4k
read more
EXCLUSIVE OFFER
Our MAC app will be launching in Spring 2024. Please stay tuned for more info.
APP BENEFITS
MAC APP Shop
Improved customer engagement
Turn browsers into consumers
Rewards program & incentives
Direct marketing/push notifications
Interactive mapping for art tours
+ Much more to come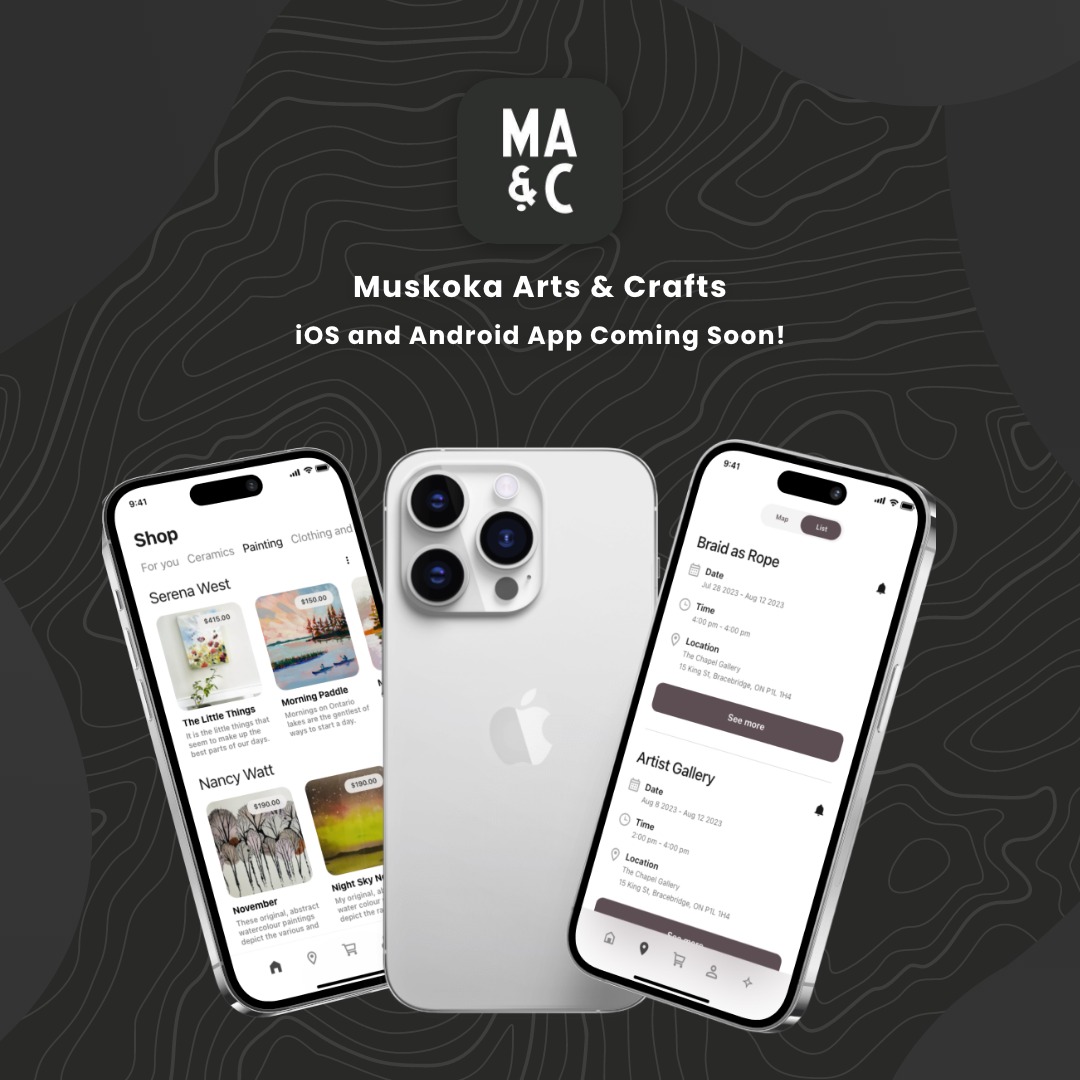 RISING STAR STUDENT SHOW
Don't miss your chance to support and appreciate our local Muskoka community of young Artists.
Opening Reception
Friday December 1st 1-4pm
Exhibition Dates
01 DEC 23 – 16 DEC 23
Location
Chapel Gallery – 15 King Street, Bracebridge ON
Participating Schools
Gravenhurst High School
Huntsville High School
St. Domenic Catholic Secondary School
Bracebridge and Muskoka Lakes Secondary School
Student Award Contributors
MAC Annual Premium Membership
District of Muskoka | IDEA Project Committee
YWCA Women Create
THEME
District of Muskoka
Learn more about the IDEA PROJECT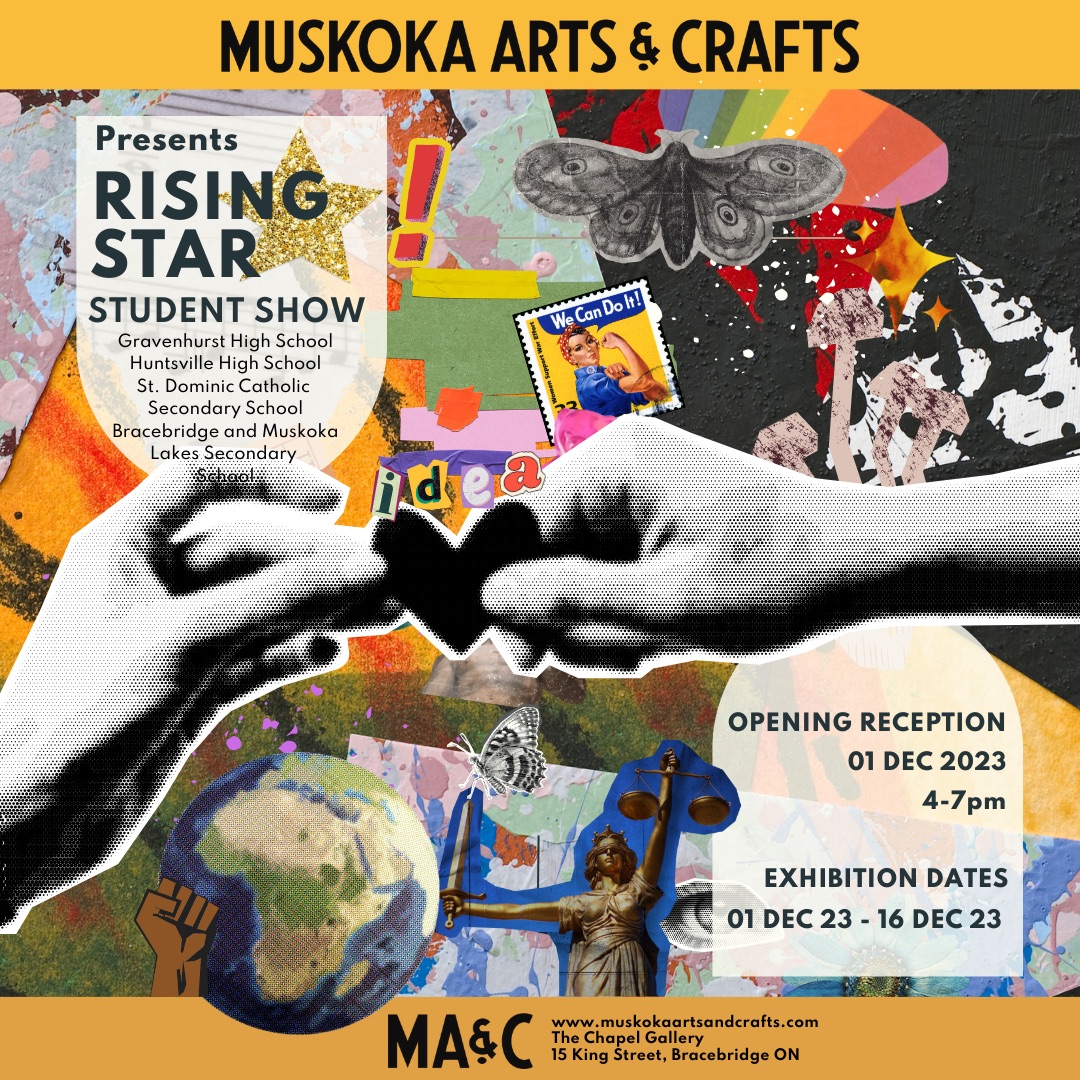 THANK YOU
A BIG thank you to all that came out to support this years holiday market. 
Wishing everyone a safe and happy holiday season.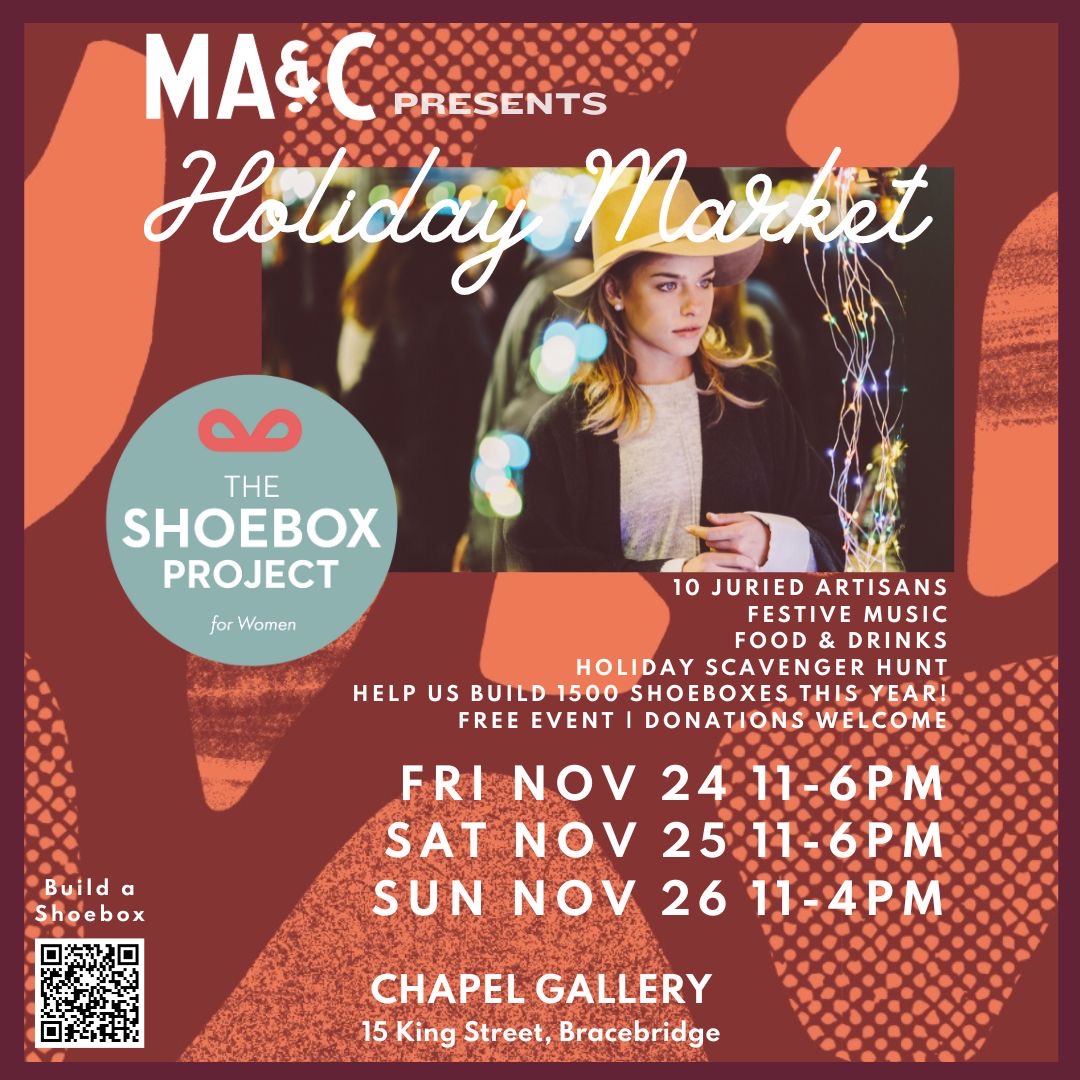 Why You Should Become a MAC Member
Muskoka Arts & Crafts was founded in 1963. Our amazing MAC community is made up of over 300+ artists, craftspeople, collectors & art lovers, supporters, patrons and businesses. We are constantly striving to ensure the arts remain strong and vibrant within the Muskoka community. In order to grow this iconic organization we need you: your ideas, your support, your wisdom, your creativity.
The Muskoka Arts & Crafts online store offers works from our members across a range of mediums. Take home a bit of Muskoka or keep up with your favourite artist.