Check out our events calendar for all the amazing programming coming Autumn 2022!
SIGN UP NOW!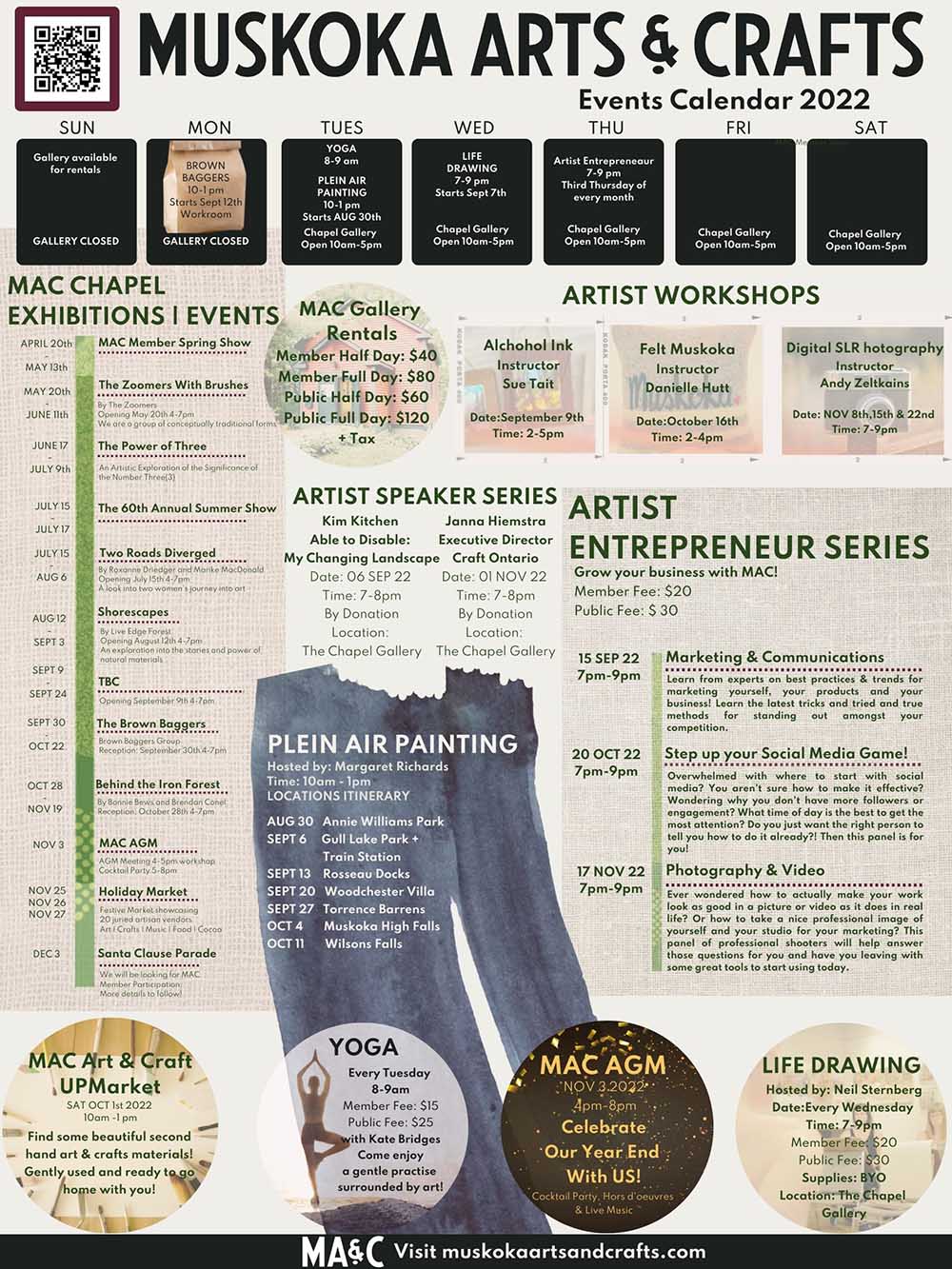 The Muskoka Arts and Crafts' Chapel Gallery will soon be opening its doors to visitors with the launch of its spring show and with it, visitors are likely to be greeted by an energetic new person at the helm.
read more
The Muskoka Arts & Crafts online store offers works from our members across a range of mediums. Take home a bit of Muskoka or keep up with your favourite artist.
The Chapel Gallery Relaunch
We are excited to announce that the Spring Members Show will be hosted at the home of Muskoka Arts & Crafts. Sadly, The Chapel Gallery has been closed to the public over the last two years. However, we are clearing out the cob webs and look forward to hosting you all very soon!
Please ensure you have subscribed to the newsletter and follow MAC's social media platforms. Fun updates to follow, stay tuned…
Join Muskoka Arts & Crafts and become part of our community of makers! Access benefits, resources and gain visibility for your work by becoming a member.