The 59th Annual Summer Show takes place online from July 16 until August 14, featuring original work from over 75 artists.
A new identity that embodies MAC's legacy, expresses personality and celebrates creativity
July 2021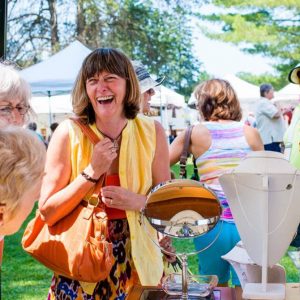 Muskoka Arts & Crafts' 59th Annual Summer Show is a much-anticipated summer tradition in Muskoka, drawing visitors from everywhere to the beautiful grounds of Annie Williams Memorial Park in Bracebridge. ...
No event found!
Discover arts and culture events with MAC's newsletter
Sign up for the MAC newsletter for timely information about major shows, art for purchase, upcoming workshops, events and more. When you sign up, you'll be entered into a draw for great prizes.
On March 16, our president, Shanandoah Kidd, was interviewed by Your TV Muskoka about the upcoming 44th Annual Spring Members' Show that is taking place online. Watch what Shanandoah said about this exciting new venture for Muskoka Arts & Crafts.
read more
The Muskoka Arts & Crafts online store offers works from our members across a range of mediums. Take home a bit of Muskoka or keep up with your favourite artist.
The Chapel Gallery is temporarily closed
To ensure Muskoka Arts & Crafts continues to provide a safe experience for all our artists, visitors, volunteers and staff during the COVID-19 pandemic, the Chapel Gallery remains closed to visitors until further notice. We are reevaluating how to present exhibitions at this time. Staff are available by telephone and email during regular business hours (Tuesday to Saturday, 10 am–1 pm and 2 pm–5 pm).
Thank you for your understanding and support. These are difficult times—we urge you to stay healthy, help one another and do what you can to make this a better world!
Join Muskoka Arts & Crafts and become part of our community of makers! Access benefits, resources and gain visibility for your work by becoming a member.