Muskoka Arts & Crafts is one of the oldest and most well established arts organizations in Ontario, having grown since its inception in 1963 to include a diverse membership of professional full-time artists, part-time artists, hobbyists, amateurs, patrons and art enthusiasts that creates an dynamic environment where everyone can learn from each other.
MISSION
Muskoka Arts & Crafts is a not-for-profit artist community growing and promoting visual arts & craft awareness across Muskoka community through MAC's annual events and exhibitions.
VISION
MAC's prestigious events will be nationally beloved with increased audience growth year after year.
MANDATE
We deliver on our Mission and achieve our Vision by:
MAC Brand Awareness & Audience Growth
Expanded annual large scale Arts & Crafts events
Creating lucrative avenues for our arts & craft community
Expanding our MAC Member offerings & education opportunities
Artist exposure outside of Muskoka
Support staff to enhance our resources
VALUES
High quality arts & craft
Inclusive and accessible
Inspiring & progressive
Financial stability & transparency
The organization is the true heart of visual arts in the province's favourite cottage and vacation area and has become an innovative force in the community at large.
Muskoka Arts & Crafts supports artists directly through its programming and resources and is also a champion of arts and culture in Muskoka, always striving to make the community a vibrant and culturally engaged destination for visitors, local residents and summer residents alike. Membership in Muskoka Arts & Crafts is open to any person who lives, works, owns property or has a year-round gallery representation in Muskoka.
Muskoka Arts & Crafts is a non-profit organization that is financially self-supporting. It mounts several annual shows, including the popular Summer Show, which has been a centrepiece of Muskoka summers since 1963 and attracts hundreds of artists from across the country and more than 16,000 visitors every year. The Christmas Show & Sale and Spring Members' Show feature the work of members and the Chapel Gallery in Bracebridge hosts an ongoing cycle of juried exhibitions by local and visiting artists.
The Gallery is also home to the organization's Permanent Collection. Throughout the year, Muskoka Arts & Crafts organizes workshops for all levels of creative development. 
In April of 2008, an initiative launched by Muskoka Arts & Crafts culminated in the District Municipality of Muskoka declaring Muskoka a Designated Arts Community, a testament to the vitality of the area's arts scene and its potential as a fundamental building block for year-round art tourism in Muskoka.
Board of Directors
Virginia Hastings, President
Jenn Walters, Vice President
Miranda Britton, Treasurer
Jodi Chapman-Good, Director
Pat Hillcoat, Director
Sarah Clarke, Director
Morris Cooper, Director
Serena West, Director

Staff
Executive Director: Nichole Kitchen
Assistant Executive Director: Stephanie Schofield
Muskoka Arts & Crafts Board of Directors Call For Nominations
Application Deadline: Friday May 12th, 2023
Muskoka Arts & Crafts is currently seeking to fill a few key roles within the Board of Directors this coming Autumn. Applicants who possess current business experience in human resources, finance and marketing and marketing technology with be prioritized.
Muskoka Arts & Crafts is currently seeking candidates who are passionate about our organization. We are seeking new board members will draw on a range of experience, skills and an interest to contribute to the vitality and well-being of the organization. They will serve as ambassadors for Muskoka Arts & Crafts, have governance experience, and offer leadership, insight, and support as a team member within the Board of Directors.
Muskoka Arts & Crafts strives to be a diverse, safe and inclusive organization. We seek to ensure that all individuals within our community thrive by seeing themselves reflected, respected, and valued within our organization. We welcome all new applicants with respect to gender expression, sexual orientation, race, ethnicity, national origin, religious heritage, dominant language and socio-economic background.
The Nomination Committee will review all applications received. All Applicants will be contacted by July 1st 2023 with a proposed interview date. Following interviews the committee will make it's recommendations to the Board of Directors. These nominations will be presented for approval at our Annual AGM meeting in the Autumn.
TIMELINE
12 May 23 – Deadline to receive nominations
12 May 23 – 01 July 23 – Candidate Review
01 Jul 23 – 01 Sep 23 – Interviews
26 Oct 23 – AGM Gala/Election of new Directors
Keep in mind that we are also looking to create some succession planning for the board, meaning that if you are interested in participating, but unable to do so today please indicate as such in the application.
Board of Directors Roles & Responsibilities
Serve in a voluntary capacity with no remuneration or profit
Be knowledgeable about the values, mission, programs and performance of the organization and act as an ambassador, promoting the work of the organization
Evaluate strategic and business plan development, progress and effectiveness
Actively participate in Board meetings, one strategic planning session and the Annual General Meeting
Oversee and participate in fund development activities
Donate to the organization in accordance to one's means
Follow all policies and procedures
Nominees should hold a current MAC Membership
Please use the link below to provide more details about yourself, your interest in volunteering on the MAC board and your relevant skill set.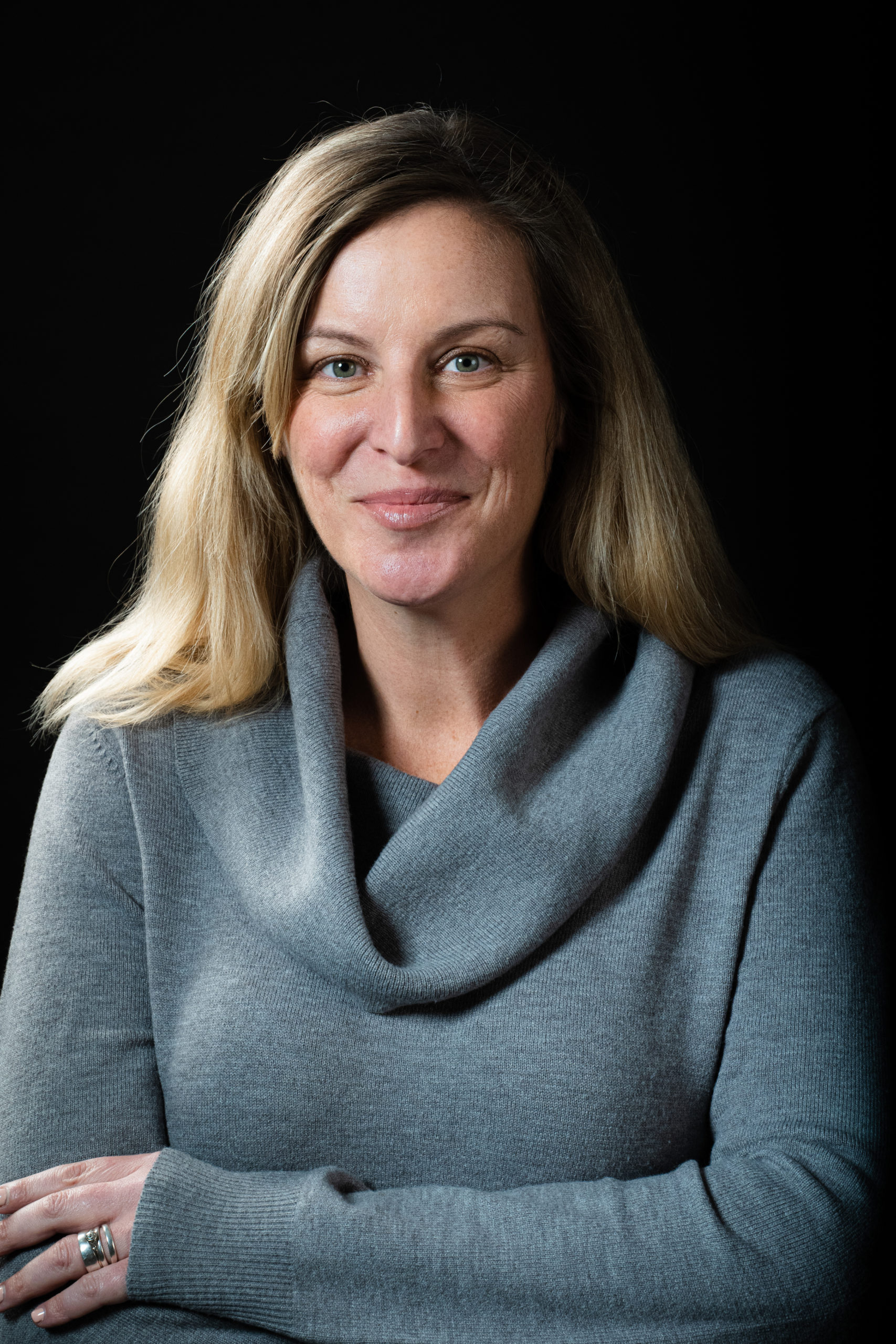 Virginia Hastings
Board Director – President
Virginia Hastings, MAC Board President, brings many years of board and business experience to Muskoka Arts and Crafts, having previously been a part of YWCA Muskoka, Big Brothers Big Sisters of Muskoka, Muskoka Futures, The Town of Huntsville Strategic Directions Committee, The G8 Artists Selection Committee and as a Thought Leader for the development of The Henry Bernick Entrepreneurship Centre. 
Born and raised in Muskoka, Virginia has fond memories of visiting many studios of Muskoka Artists. While she grew up with a love of arts, crafts and later oil painting in her teens and 20's – Virginia's creativity led her to video and media production creating documentaries and marketing videos for business.
Virginia is excited to be a part of Muskoka Arts and Crafts and is grateful to be leading such a dynamic board of directors.
Check out Virginia's website for business consulting: virginiahastings.ca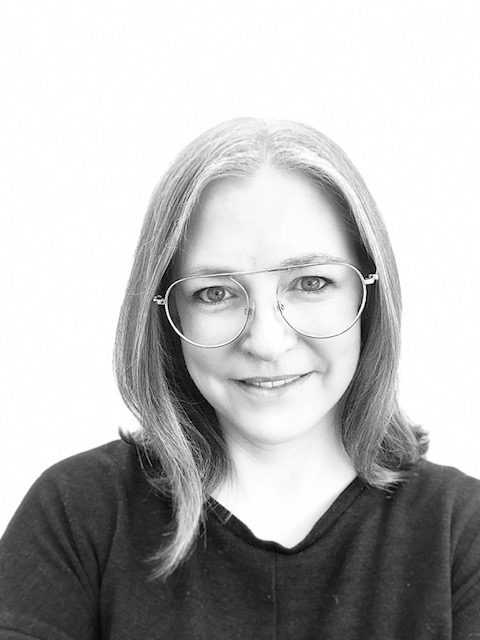 Jenn Walters
Board Director – Vice President
Jenn Walters is a seasoned digital marketing strategist, having spent over 15 years working for Toronto-based advertising and media agencies. Currently, Jenn holds the role of President at Dandelion Inc., one of only four Google and Amazon platform licensing partners in Canada.
Having been raised in Muskoka, Jenn's dream to retire back home was fast-tracked due to the pandemic and she is now happily working from downtown Bracebridge. Jenn is a hobbyist and an avid fan of artistic expression, Jenn wanted to join Muskoka Arts & Crafts to combine her marketing and operations skills with her community in a meaningful way.
You can find Jenn at: dandelioninc.ca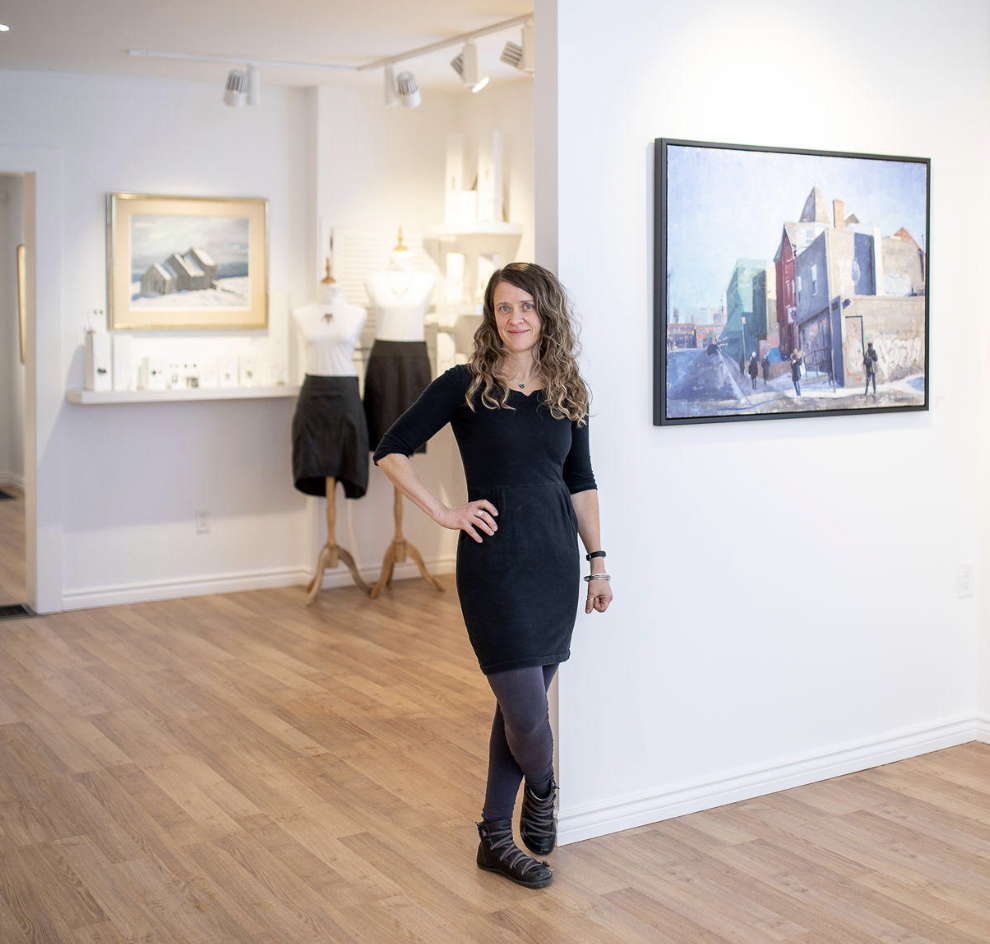 Miranda Britton
Board Director – Treasurer
Miranda Britton, current acting MAC Board Treasurer, has been a staple in the Muskoka Arts & Crafts since a small child. Miranda has been on her artistic journey with MAC for over 30 years.
Taking classes  at the Chapel Gallery and volunteering at events as a kid helped Miranda identify the arts as her chosen career path, and after completing her BFA in Visual Arts and returning to Muskoka, Miranda jumped right back into MAC coordinating the life drawing group, serving as a Board Member for close to a decade and exhibiting annually at the Summer Show.
Now an established artist, jeweller and gallery owner (@brittongallery.ca). Miranda is excited to be back on the MAC Board, working with a great group of people to help steer Muskoka Arts & Crafts towards a bright future. You can find Miranda at her gallery or on the following socials:
brittongallery.ca
@brittongallery.ca
mirandabritton.com
@mirandabritton – Instagram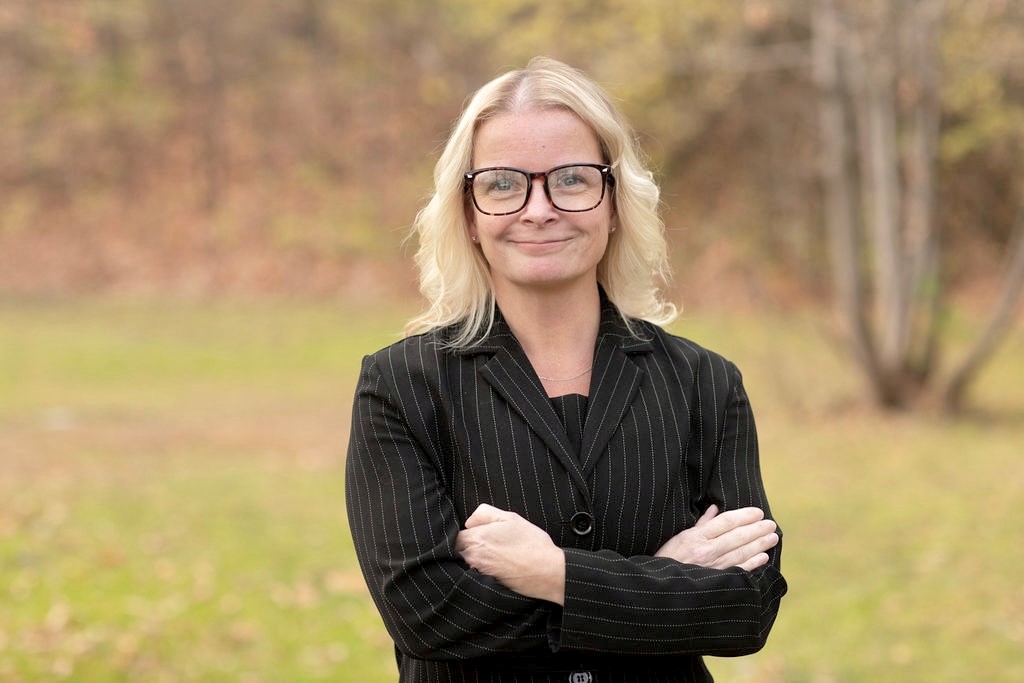 Sarah Clarke
Board Director
Sarah Clarke began fundraising as a student caller nearly 30 years ago. Upon graduation from McMaster University, she joined Mac's team as an Annual Giving Officer and later moved on to Trinity College at the University of Toronto to run their Annual Giving program.
In 2002, Sarah came to Carleton University to revive their Annual Giving efforts post Campaign. Growing the team and revenue over a million dollars required starting from the ground up in gifts administration, data integrity and records, database reporting and advancement operations and there was great celebration the first year Annual Giving passed the $2 million revenue mark. Today the team also includes donor impact and prospect research and management and is closing in on reaching the next yearly target of $5 million raised.
Sarah grew up in Muskoka and has many family ties in the area. As a student, Sarah worked for Muskoka Arts and Crafts & Woodchester Villa and now returns as a Board Director passionate about lending her talent and skill sets to the organization.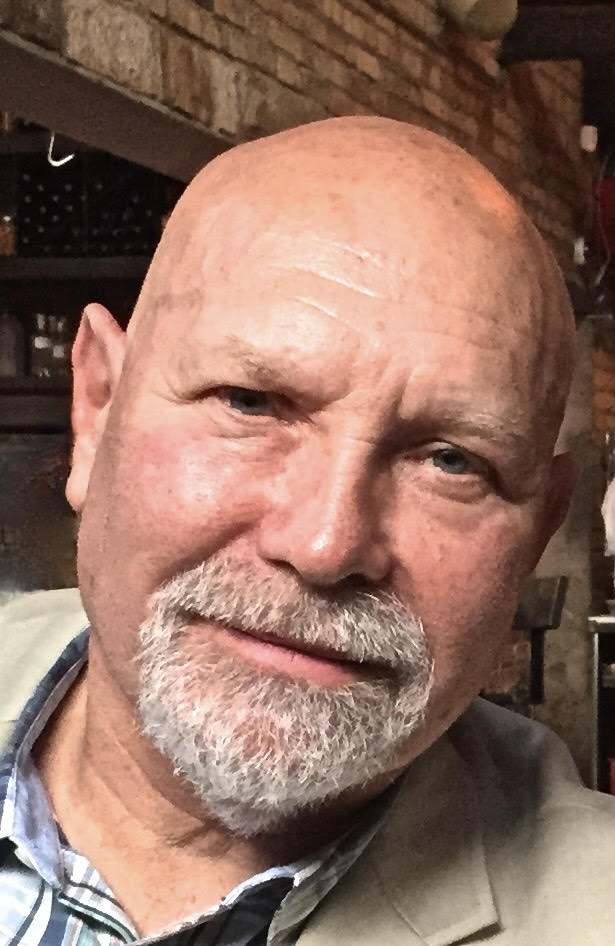 Morris Cooper
Board Director
Morris is a lawyer practicing civil and commercial litigation since 1976. In addition to his professional career, Morris has has acted as a Director for a number of nonprofits and charities over the years, and locally as a current Director of The Ryde Community Co-op.
Morris himself amalgamated his love of machines to move dirt and dig with his own version of "Land Art", finding and developing unique landscapes on the granite and gravel that make up Muskoka. His daughter is a professional sculptor and part-time faculty member at Sheridan College, and his wife is a watercolour artist and registered Art Therapist. When not working he remains an avid outdoor enthusiast.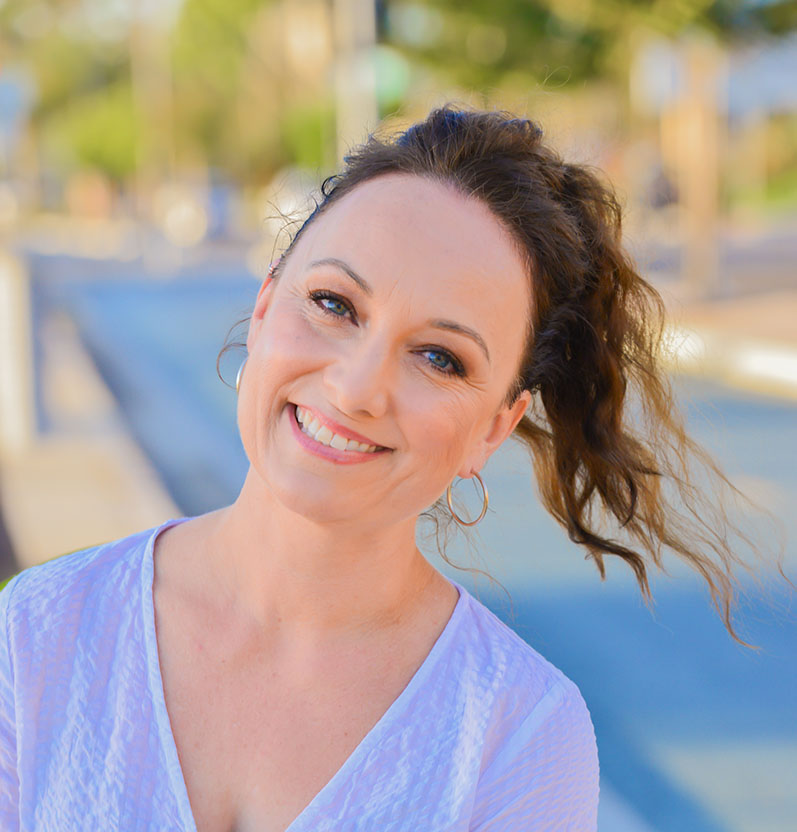 Serena West
Board Director
Like most children I loved creating crafts of all sorts. I took art all through high school and was able to enjoy a year program at the Dundas Valley School of Art in affiliation with McMaster University, after which I began my career as a mural artist in Hamilton, Ontario where I brought to life the visions of many home owners and businesses. Now as an artist living in Muskoka and continuing to grow my art business, I am grateful that I get to create pieces that speak to my soul and feel full circle to the little girl that still lives within.
Whether I'm painting people or the natural spaces where we go to heal, I find inspiration in the beauty of the Canadian landscape. I share my home with my husband and two boys, along with our cat Beans and dog Copper. We get to experience the glory of all 4 seasons in Muskoka Ontario, and whatever the weather we spend a lot of time outdoors.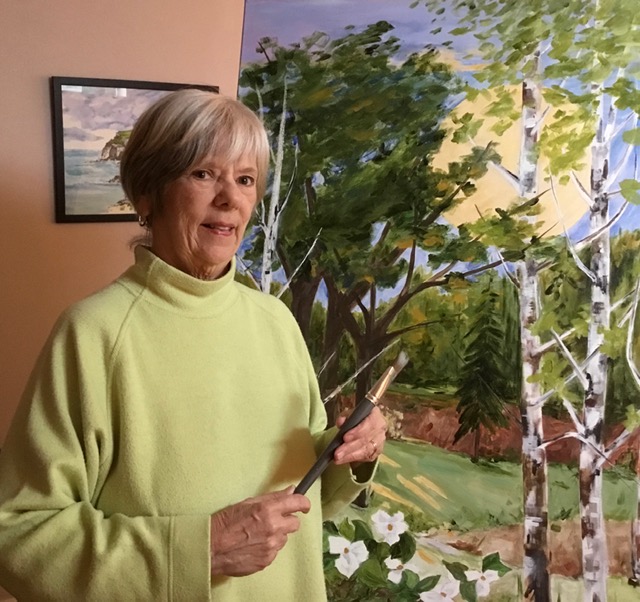 Pat Hillcoat
Board Director
Pat is a landscape painter living in Muskoka, Ontario.  Very often you will see her out in the countryside or on city streets painting in the open air. "Plein Air " painting is a favorite pastime. Pat is inspired by what she see around her every day sky, trees, barns, rocks and water. The play of colors, growth and weather all guide her hand to paint what she sees.   
Pat studied commercial art at "Studio 5316" in Montreal. Her medium of choice is acrylic, although she also paints with watercolor and alcohol inks. Painting with Alcohol Ink is something for fun and relaxation. She loves how the inks run together and direct what the outcome will be. Her acrylic paintings rely on planning and execution.   
Pat is a member of MAC (Muskoka Arts and Crafts), Brown Baggers and Florida "Plein Air"  painters.  
To learn more about Pat visit: patsperspective.com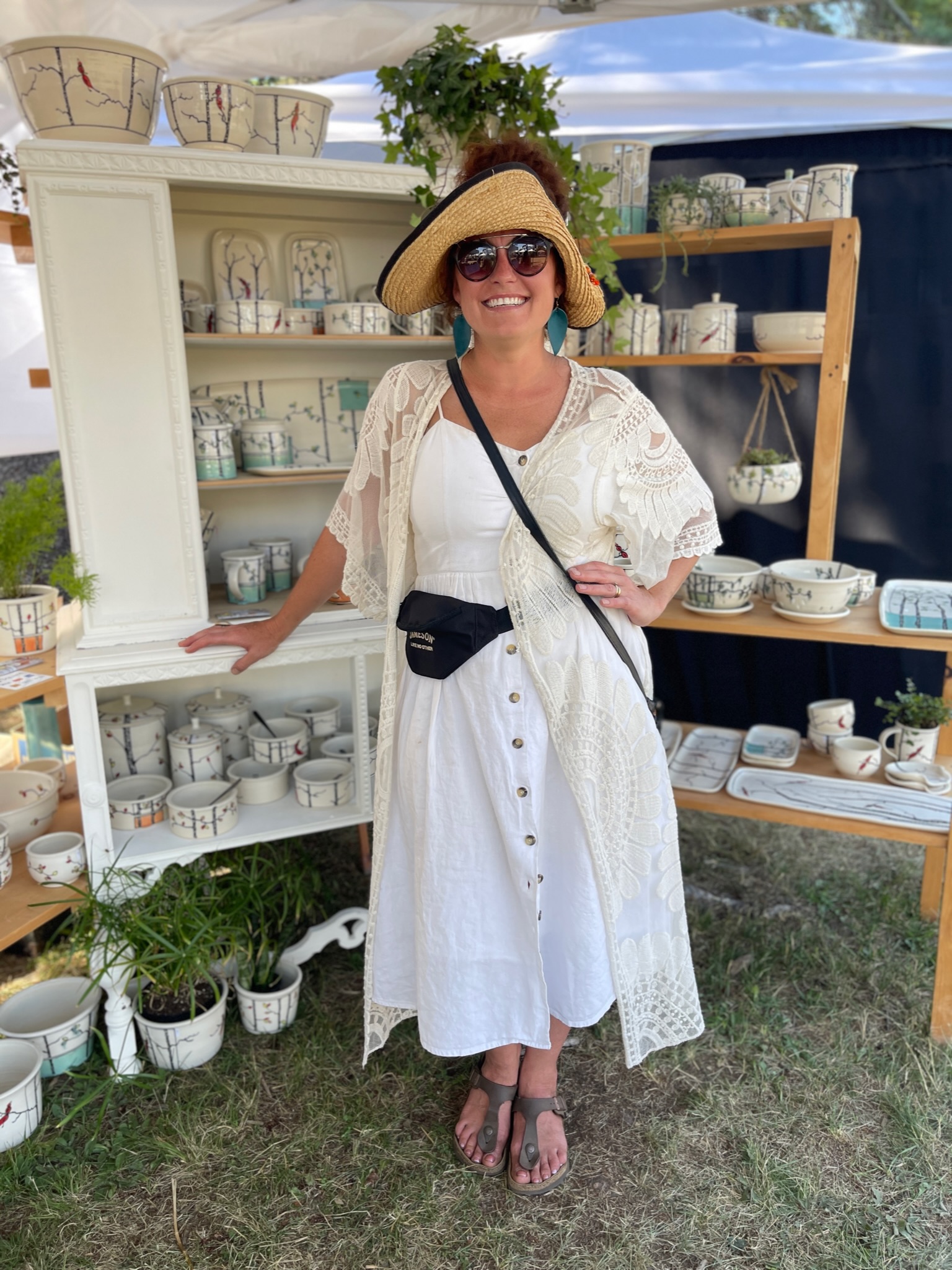 Nichole Kitchen
MAC Executive Director
In the summer of 2020 Nichole was embraced by the generous and kind community of Bracebridge. Having spent her childhood summers in this beautiful region, Muskoka has always felt like home.
Nichole spent her formative years growing up in the small northern community of Elliot Lake. She was immersed in art, music, and culture, all thanks to her mother who was very connected to the arts community. Nichole is an Interior Designer by trade and resided in Toronto and worked as a commercial construction Project Manager for over a decade. Through hard work Nichole was given the opportunity to travel the globe managing numerous clients, consultants, and trades.
Nichole welcomes this new opportunity to head up Muskoka Arts & Crafts as Executive Director. She hopes to create a welcoming, safe, inclusive environment. Visitors will be welcomed from all over the world and from all walks of life. She wants them to remember MAC and all the amazing art they were able to experience during their visit! Stay tuned.
Follow along on insta & facebook
@muskokaartsandcrafts.com.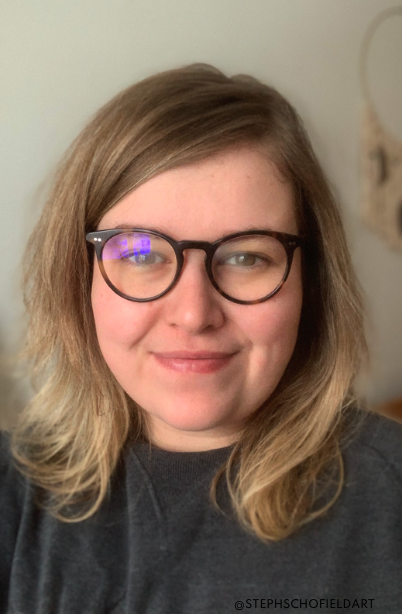 Steph Schofield
MAC Gallery Executive Assistant
Steph's dream has always been to work within the arts community and she is very excited to be onboard with MAC.
Steph's passion for art derives from childhood. Play-doh sculptures, lit-bright patterns and paint on newsprint are some of her earliest memories. She never stopped creating and continued with advanced high school art programs and eventually college.
Steph studied visual & creative arts at Sheridan College for two years before moving to Muskoka in 2012. Muskoka is where Steph discovered stone sculpture, showing her work at Arts at the Albion Co-op Gallery for a couple of years.
Steph took a break from creating, but once the world stopped and locked down she picked up a paint brush. Steph has spent the last two years painting her everyday life here in Muskoka. She had her debut solo show in July 2022 at The Auburn Gallery of Fine Art. Steph currently has a full time display that you can visit at the Arts of the Albion Co-Op in Gravenhurst. Follow Steph at @stephschofieldart. 
Become a Board Member Today!
Make a difference in the Muskoka Arts community!