2023 Spring Members' Show
Application will be available: 01 February 2023
Application deadline: 24 February 2023
Exhibition Dates: 07 -22 April 2023
MAC members only Gala & Awards: 14 April 2023
RSVP will be required, stay tuned….
The Spring Members' Show showcases the creativity and wealth of talent found within the members of Muskoka Arts & Crafts.
If you would would like to become a member of Muskoka Arts & Crafts please visit out membership portal and sign up today!
If you are an an existing member experiencing difficulties with your renewal please email info@muskokaartsandcrafts.com or call Nichole Kitchen your new Executive Director at 705.645.5501.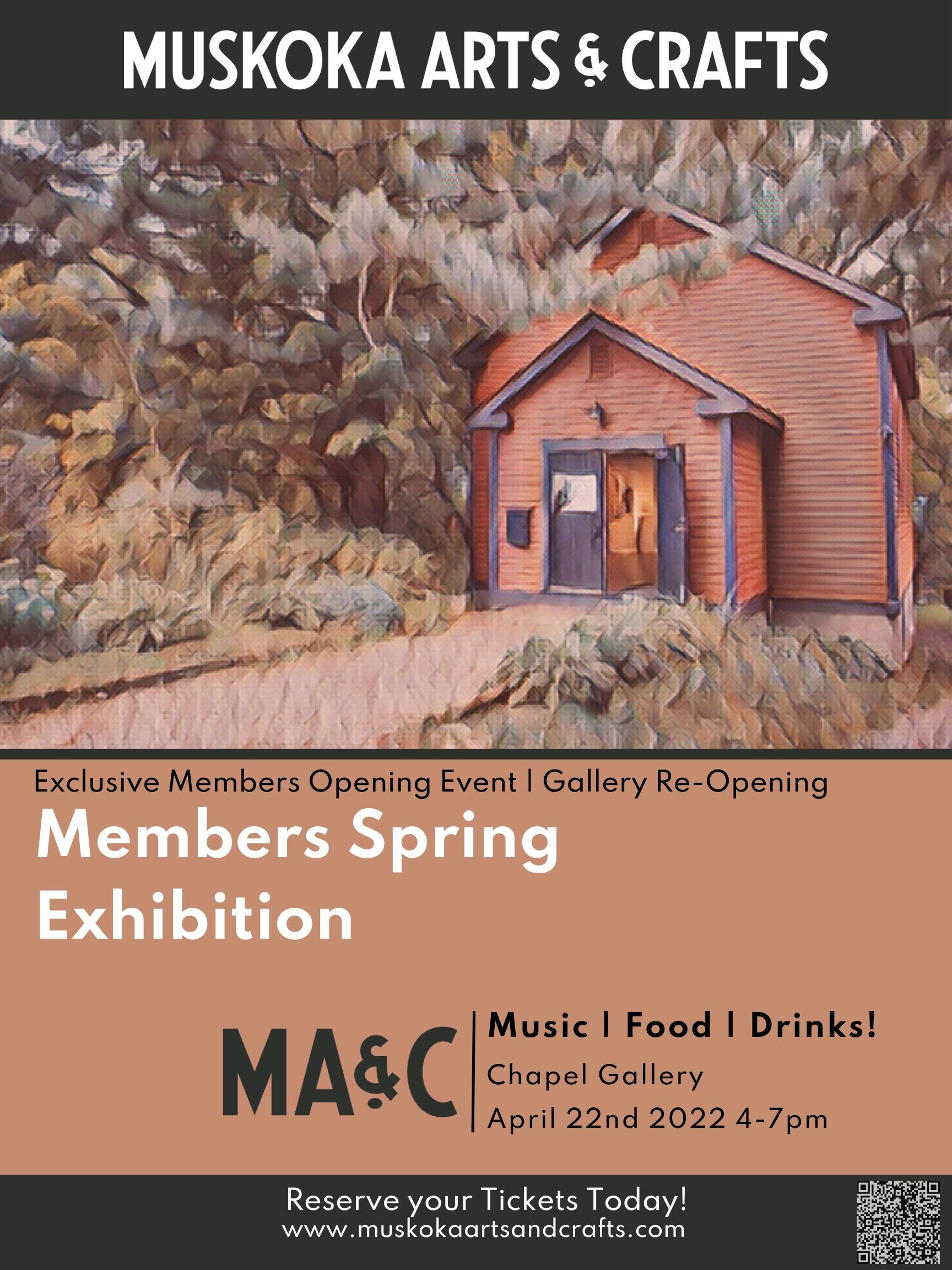 Friday April 14th, 2023
MAC Members Gala & Awards
Time: 4–7pm
The Chapel Gallery
15 King Street, Bracebrige, ON
P1L 1H4
Join Muskoka Arts & Crafts and become part of our community of makers! Access benefits, resources and gain visibility for your work by becoming a member.