2023 Spring Members' Show
A Huge Thank you to all our members who came out to celebrate with us!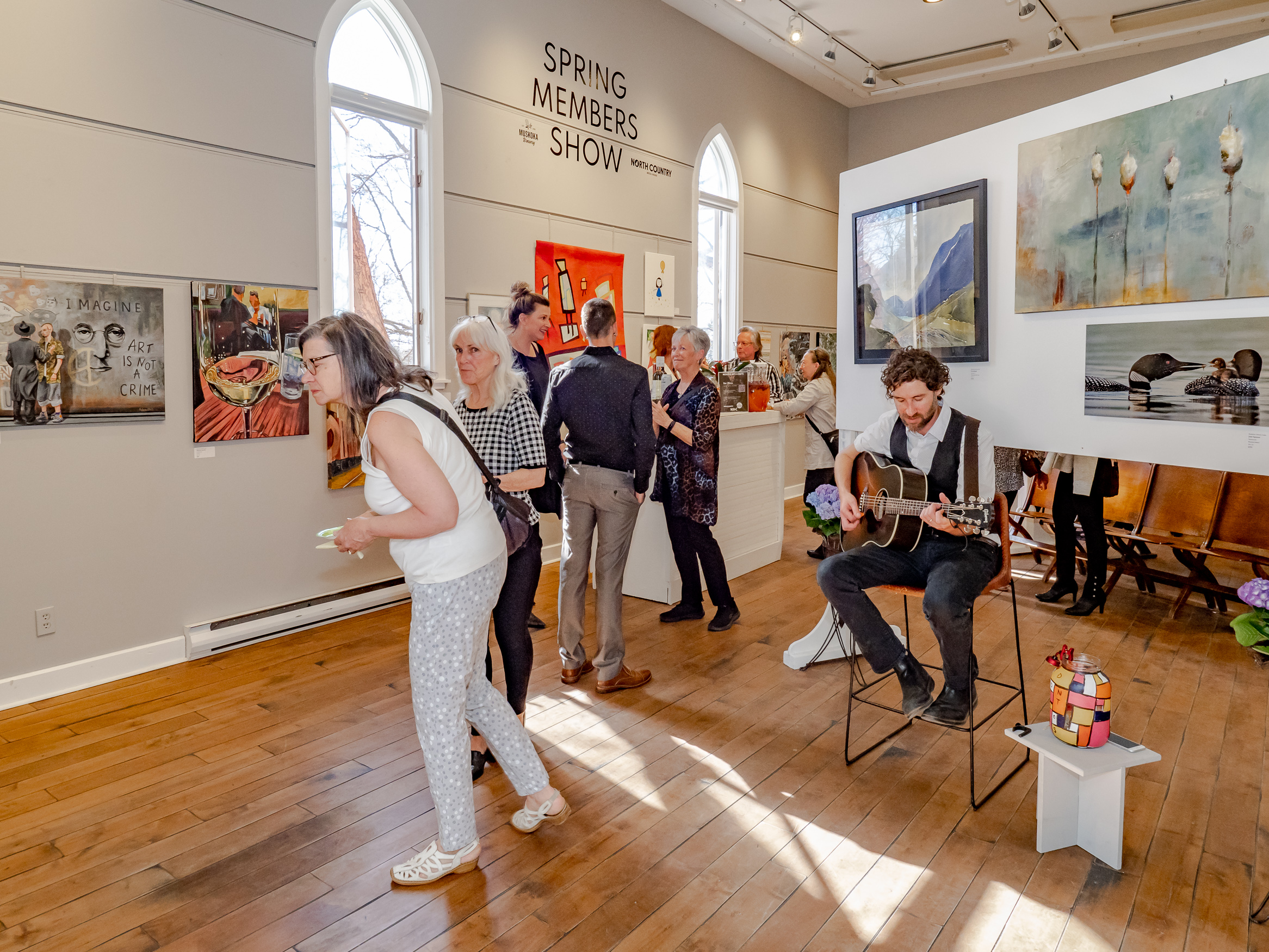 Celebrating our MAC Members
The Annual Spring Members' Show give Muskoka Arts & Crafts the chance to celebrate our very talents artist members. All of our members are given the opportunity to apply. This exhibition was hung by our gallery committee. This exhibition was juried with the winners receiving sponsored awards from the community. A huge thank you to our following sponsors and volunteers.
Thank you
North Country Media House
Deborah Harkness – Documentry Launch
Muskoka Brewery
Wendie Donabie- Gallery Commitee
Pat Whittle- Gallery Commitee
Diane McCaffery- Gallery Commitee
Janice Feist- Gallery Commitee
Marilyn Gargarella – Gallery Commitee
Amanda Schofield – Set-up
Betty Schofield – Food
Liam Kearney – Music
MAC Members Gala & Awards
Friday April 14th, 2023
Time: 4–7pm
Exhibition Dates
April 7th – April 22nd 2023
Open Tues-Saturday 4–7pm
Closed Easter Friday & Monday
The Chapel Gallery
15 King Street, Bracebrige, ON
P1L 1H4
Join Muskoka Arts & Crafts and become part of our community of makers! Access benefits, resources and gain visibility for your work by becoming a member.