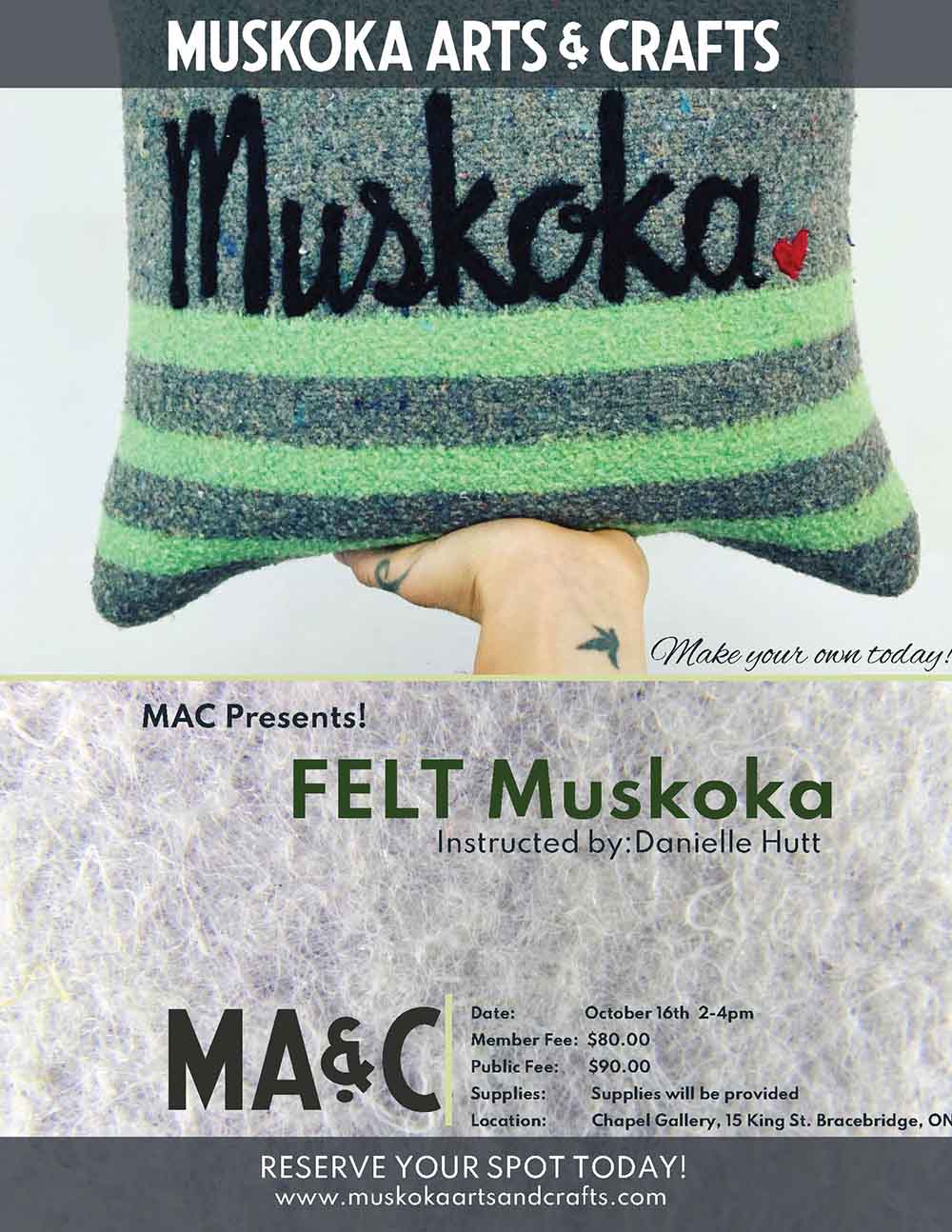 MAC Presents Felt Muskoka – Instruction by Danielle Hutt
In this afternoon workshop, you will create your own beautiful custom pillow. Add a bit of contrasting wool will create expressions that are irresistible. It's simple, creative, and relaxing. All skill levels are welcome, from beginners to professionals.
Danielle's grandmother taught her to knit and from there a love of fiber arts began. She began experimenting with high quality 100% wool and all of the things you could create with it, like knit hats and mittens. Since then, she has been exploring different forms of needle felting whether it be 3D creatures, needle felted pillows and cards, recently jewellery through the art of wet felting.
You can find her work at the Annex
You can also follow her on instagram
Limited spots