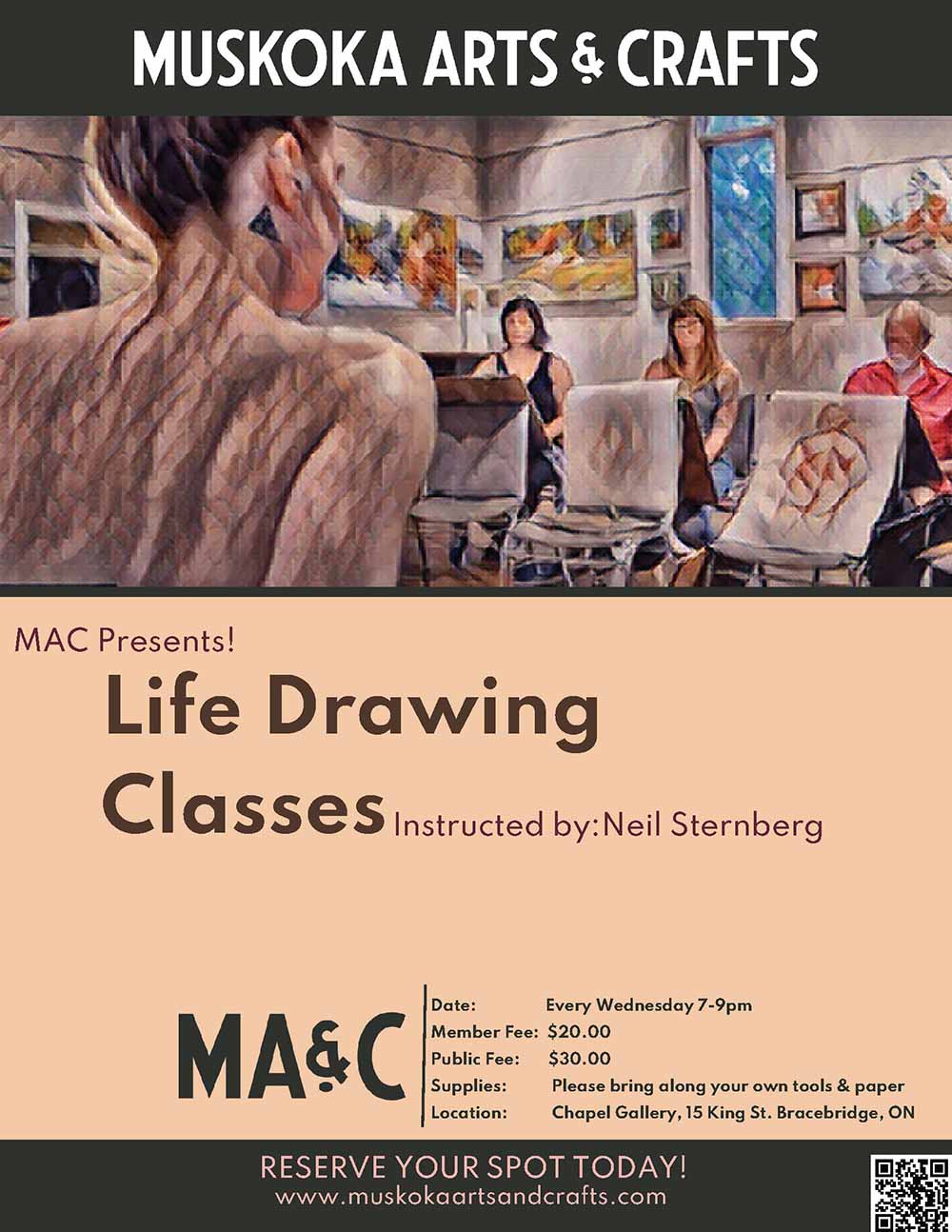 MAC Presents Life Drawing Classes – Hosted by Neil Sternberg
Join us Every Wednesday 7–9pm for Life Drawing classes upstairs at the beautiful Chapel Gallery nestled in Bracebridge.
Figure drawing is the practice of drawing from a live models creating different poses. Nude models are mostly used in figure drawing to capture the full essence of the human figure. Many artists use the phrase "life drawing" interchangeably with "figure drawing".
So you may be wondering why figure drawing is so important. Why is it practiced so often, even by professional artists? There's a few reasons but they all boil down to the idea that reality never lies.
When you draw from life you're attempting to capture the world as it really is. This means studying forms, proportions, perspective, shading, and all the fundamentals that go along with learning to draw.
We can't wait to see you at our next class this Autumn!