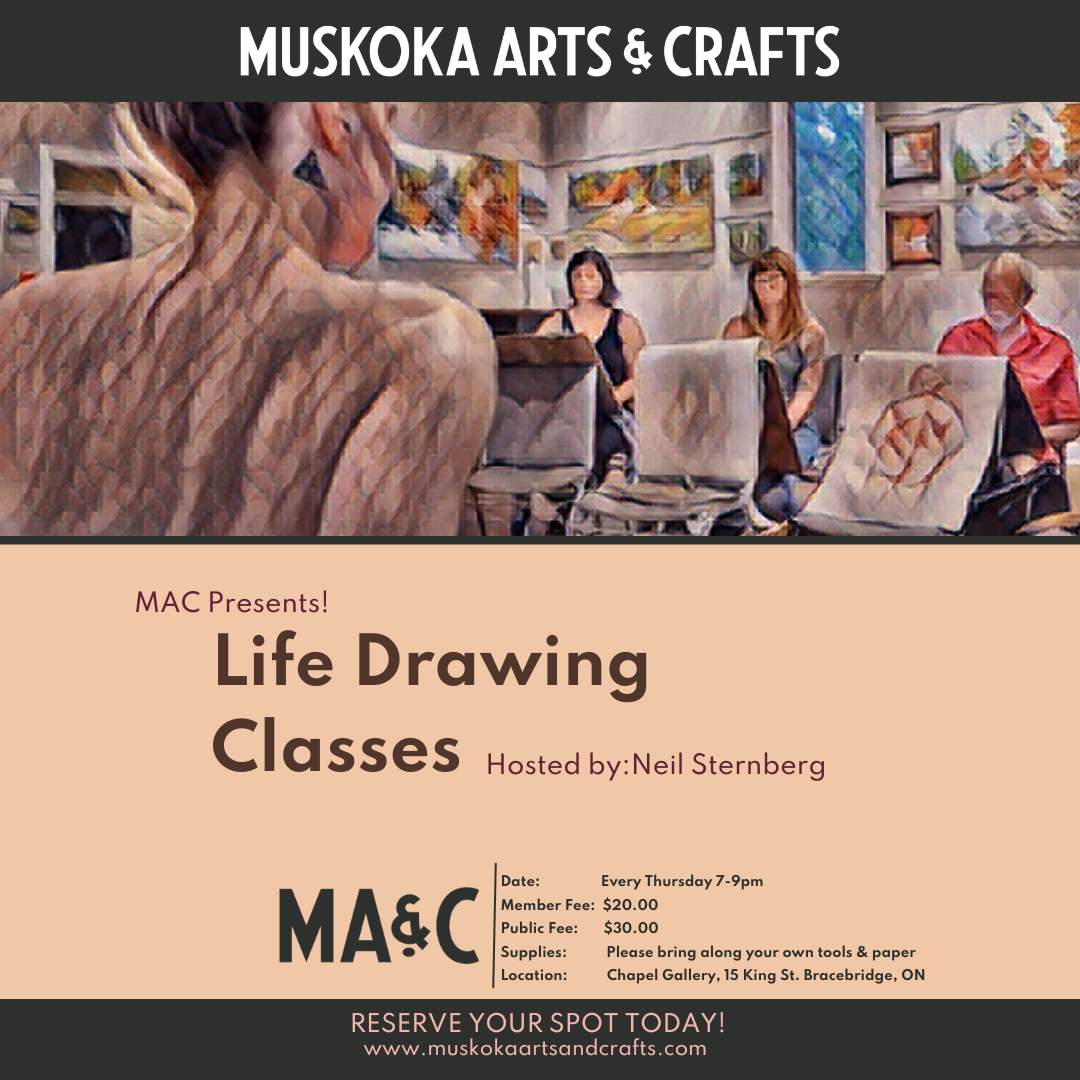 MAC Presents Life Drawing
Our weekly life drawing classes are hosted by Neil Sternberg
We ask that you please reserve your spot on eventbrite so we can guarantee attendance. If there are not enough people registered the class will be cancelled as we will not be able to cover our model fees.
Dates: Every Thursday from 7-9pm*Please follow us on social media for updates or class cancellations
MAC Member Fee: $20
Public Fee: $30
Notes: MAC will provide snacks and drinks however we ask that you bring your own tools and paper.
Life Drawing Description: This class should be appreciated by all levels of artists. Life drawing is the practise of drawing the nude human form. The degree of detail can range from loose expressive sketches to highly detailed anatomically correct drawings.