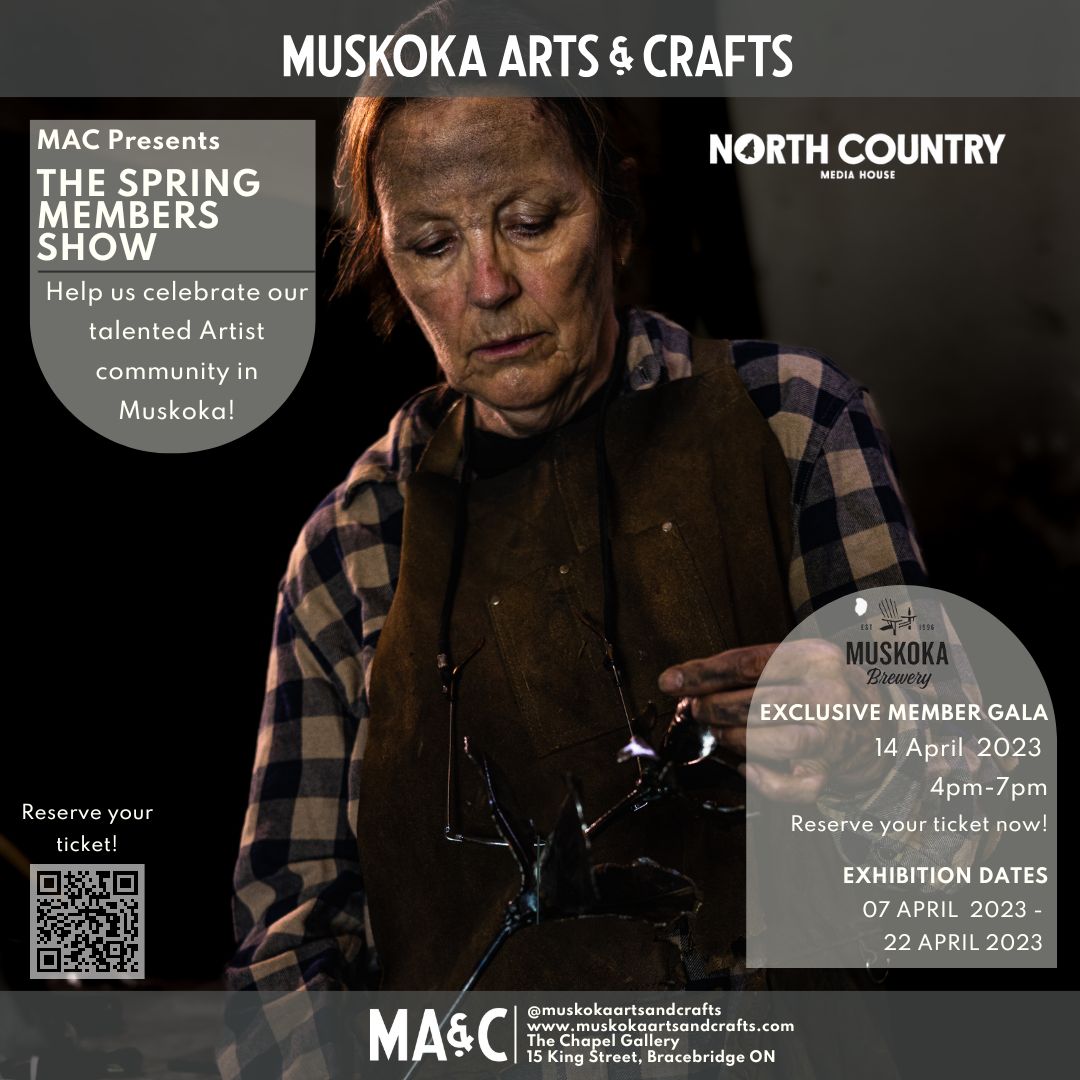 MAC Presents The Spring Members Show
MAC Presents The Spring Members Exclusive Gala!
Please join us Friday April 14th 2023 from 4-7pm for a red carpet Gala, dress semi-formal.
Please ensure you are an active MAC member before reserving your ticket. This is an exclusive MAC Member Gala at the Chapel Gallery.
We will be celebrating this occasion with snack and drinks by donation. We will also be marking this occasion with a documentary premiere for one of our very own MAC Members here in Muskoka.
A huge thank you to Mitch Bowmile with North Country Media House who has shared this film with us. We would also like to thank our sponsor Muskoka Brewery.