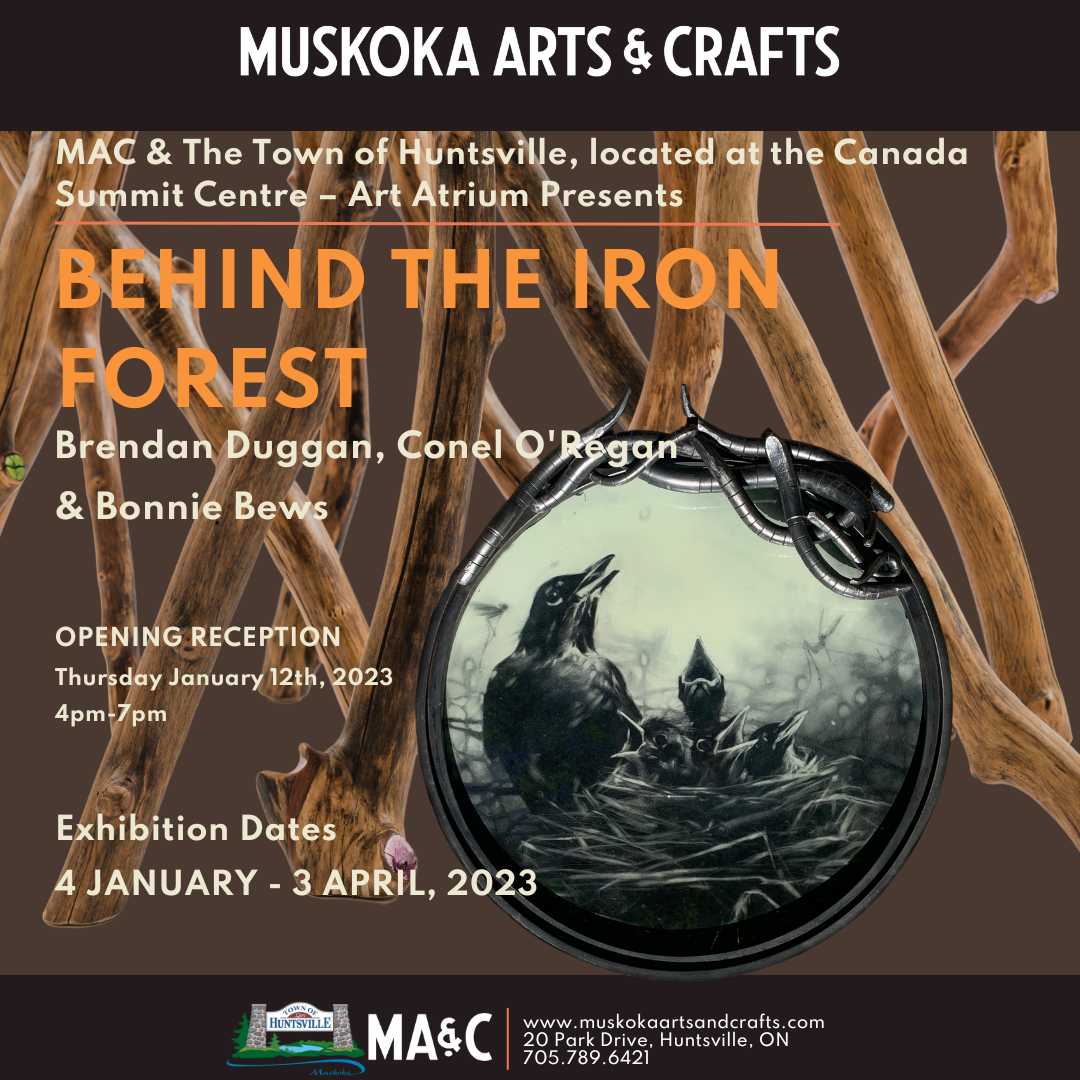 MAC & The Town of Huntsville Present "Behind the Iron Forest"
A Collaboration; Bonnie Bews, Conel O'Regan, and Brennan Duggan
Thursday January 4th 2023 brings Behind the Iron Forest, a collective exhibition of three diverse artists to the The Town of Huntsville's Summit Centre.
The opening reception is from 4-7pm Thursday January 12th. This is a free event celebrating these three accomplished artists. Snacks and drinks will be provided. This is a family friendly event.
The show is an exploration of how the artists interpret the landscape as it pertains to their personal Muskoka landscape experience. Themes of mysticism, natural phenomenon, and spiritualism will be explored. The work will include 2D and 3D collaborations as well as individual pieces. Take a walk with us into the Iron Forest and discover what lives in the darker recesses of our imagination and reality.
Muskoka Arts and Crafts is a not-for-profit organization dedicated to promoting and uplifting local art and culture.