Muskoka Arts & Crafts has found itself, along with the rest of the world, in a moment of great change. When the world slowed as it learned how to function in an entirely new way, artists, craftspeople and organizations had to find a new way to engage and celebrate art. Muskoka Arts & Crafts chose to support its members by helping them to reach out into the world virtually.
To do this, MAC first had to look at its own virtual presence and decide which services could be delivered online. It was evident that the time had come for MAC to update its online presence in an effort to broaden our reach, offer more to our members and better showcase the forward thinking programming and services we carry out in our community. We're confident our new brand, website and online store will help us do just that.
As we began to consider the future of MAC, we returned again and again to MAC's rich and engaging history: a decades-long legacy of representing artists and craftspeople in Muskoka, helping to build a community that appreciates and invests in art and craft because it understand its importance. We dug through the archives, poured over photographs and reminisced about the impact MAC has made in Muskoka since its conception in 1963.
In moving forward with a new vision, we knew we had to capture that long history. So, working with the talented team at Collective Noun, we set out to honour the organization's legacy while at the same time showcasing its creative personality.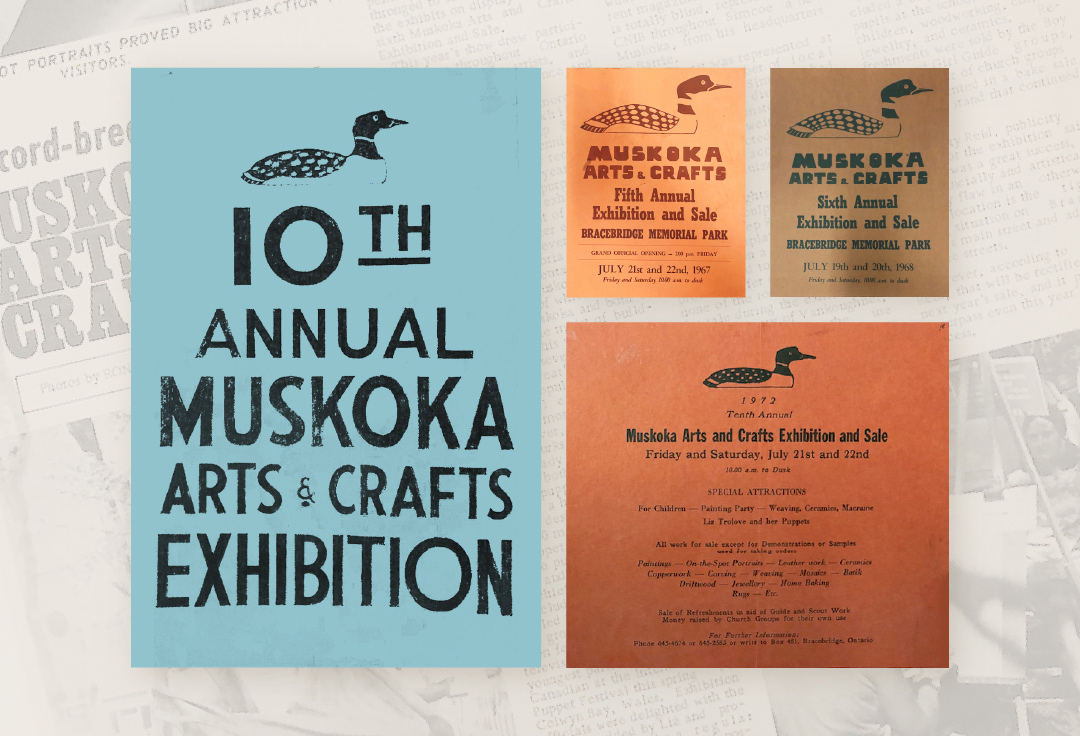 In the archives, we found a treasure trove of inspiration—brilliant, handmade Summer Show posters, colourful invitations and flyers and enduring old photos—all of which painted the way forward. The new MAC logo was inspired by those hand-lettered posters, which perfectly captured the colourful, quirky personality of MAC, as evidenced in our new ampersand (&), full of energy and individuality. The colour palette was also inspired by the historic posters, but modernized and brightened, now ready for a modern, digital world. The fonts, patterns, textures and layouts are all used with purpose, to celebrate a rich history while simultaneously pushing MAC forward.
We are excited to share this journey with you, our members and the larger community. Our new site will continue to evolve and grow and, with this foundation, MAC can now develop and deliver exciting new online programming. We ask that you explore and discover, check out the new MAC Shop, join us for online shows like the upcoming Christmas Show and keep an eye out for the new MAC Membership structure and benefits coming soon.
Lastly, thank you to all MAC members—you are the reason we began this long journey and you continue to inspire us to keep pushing forward.