Muskoka Arts & Crafts is proud of the many creative individuals in our membership and we've long sought to provide a way for our members to signify their own pride in the Muskoka community. We've always celebrated the diversity of talent and skill seen across all mediums while also recognizing the importance of acclaiming these arts and crafts as locally made in Muskoka.
In a modern and marvellous world that has connected people and products across the globe, we feel it is important to proudly show your roots. And so we've created the MAC Maker Mark, a symbol, updated annually, that can be used to signify that your work was created, produced and designed here in Muskoka. With the regular use of this symbol on your own social media, website and in print, patrons and art appreciators, customers and clients, will know that you are a Muskoka Maker.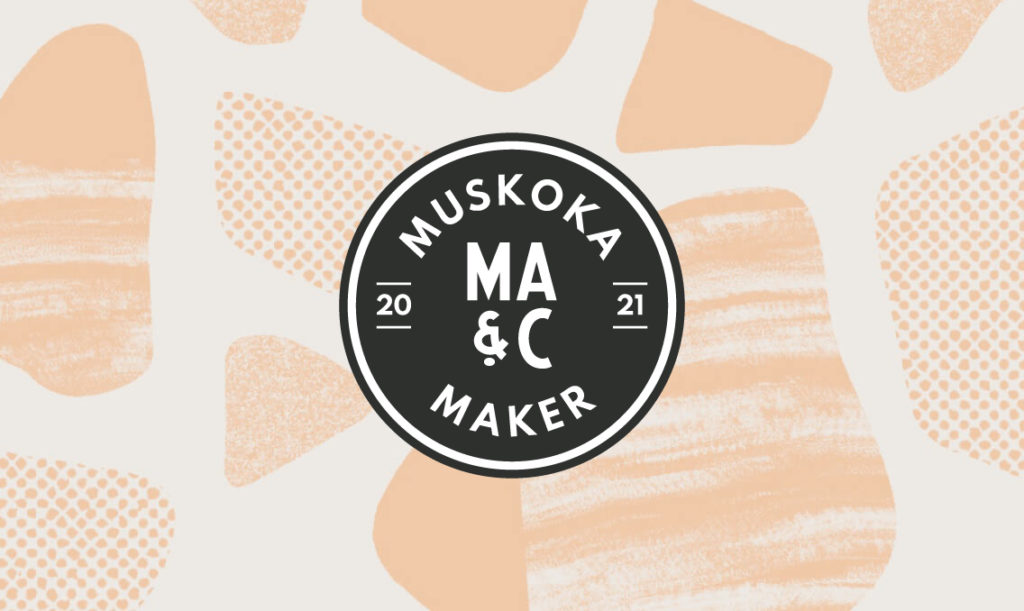 With the upcoming expansion of Muskoka Arts & Crafts' membership structure and services, we will be providing a downloadable MAC Maker Mark to our members in the privately accessed members' area of the website. Muskoka Arts & Crafts will keep you informed as these exciting changes happen so that you don't miss out on new and important opportunities.
The bottom line is this: the MAC Maker Mark is a designation given to artists and craftspeople producing work in Muskoka. When you see the MAC Maker Mark, you can be confident that the work you're buying was made right here in Muskoka and that you're supporting a local artist.