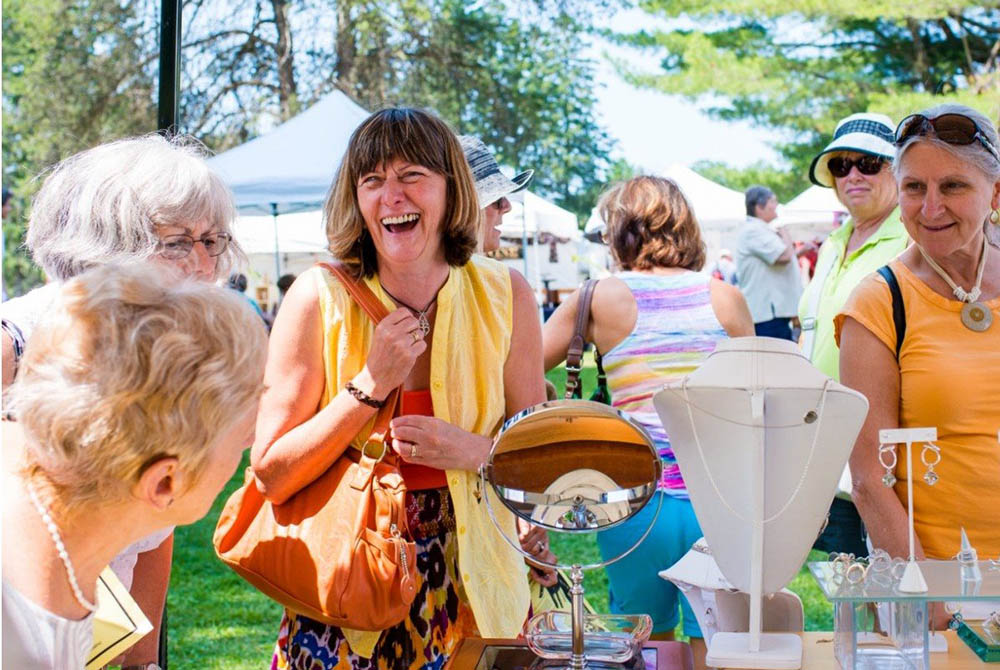 Summer Show
This year, the 59th Annual Summer Show is going to look different. It's going to be held online on our newly redesigned and rebranded website. It's an exciting move as customers will be able to shop from the comfort of their home, cottage, while enjoying a walk outdoors or boating on a lake. Muskoka Arts & Crafts is looking forward to this new evolution of the 2021 Summer Show and hope our followers share our enthusiasm.
This year's Summer Show will be held in the MAC Online Shop beginning on July 16 and running for four weeks until August 14.
This change has been prompted by accommodating the way people are now making their art purchases as well as the shifting state of the current global pandemic. Muskoka Arts & Crafts' first and foremost priority continues to be for the safety and health of our artists, volunteers, customers, service providers, staff and community. 2021 will be the second year in a row that Muskoka Arts & Crafts has cancelled its annual in-person Summer Show that was to take place this summer from July 16 to 18 at Annie Williams Memorial Park in Bracebridge.
In making this difficult decision, Muskoka Arts & Crafts took into account information currently available from the public health units, the Ministry of Health and the provincial government along with the pros and cons of hosting a large, outdoor three-day event that is typically attended by two hundred artists from different regions of Ontario and other provinces as well as an estimated 18,000 visitors.