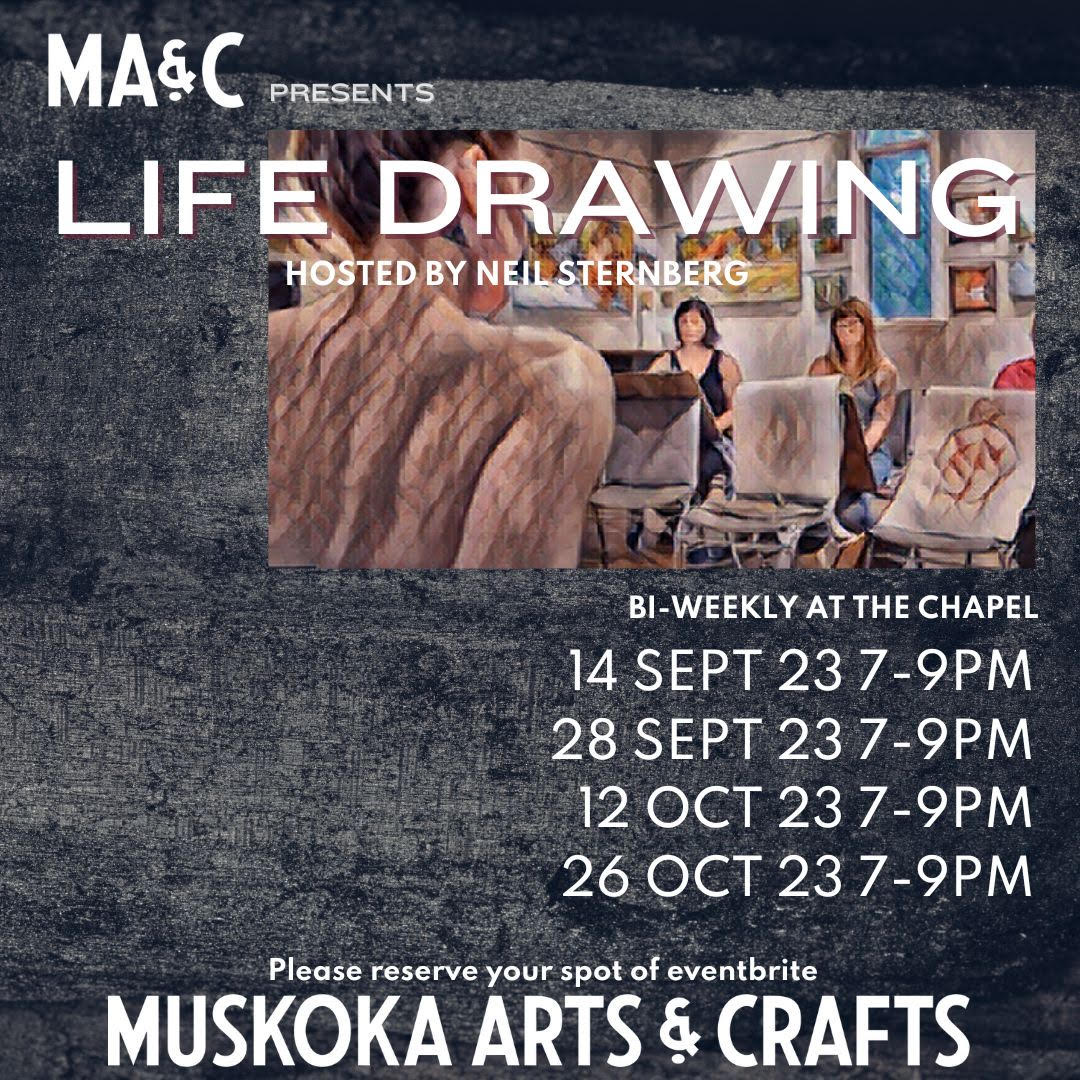 MAC Presents Life Drawing – Hosted by Neil Sternberg
Life Drawing is hosted by Neil Sternberg one of our wonderful MAC Members.
Please join us twice a month starting in September on Thursday's from 7-9pm at the Chapel Gallery. Please note that Neil is only hosting. He is happy to provide direction but this is not an instructional class with steps provided. Please bring your own easel and drawing tools. 
Please reserve your spot ahead of class. ONLINE class sign-up is now required. Why? You will no longer be able to pay cash at the door.
Our hosts are volunteering their time and we would like to ensure we have a full class
We pay our models and would like to ensure a full class
Our MAC Staff spend time and energy setting up and promoting these workshops
We do not have staff on site to manage cash entries
It is important we are collecting contact info in case of class cancellation. You will be notified through Eventbrite if this happen.
Please follow along on social media for updates or cancellations notices @muskokaartsandcrafts
Acknowledgment: With the purchase of this class you are acknowledging there will be no verbal or physical contact with the life model permitted during class. If you have questions, comments of suggestions these must be directed toward the host.