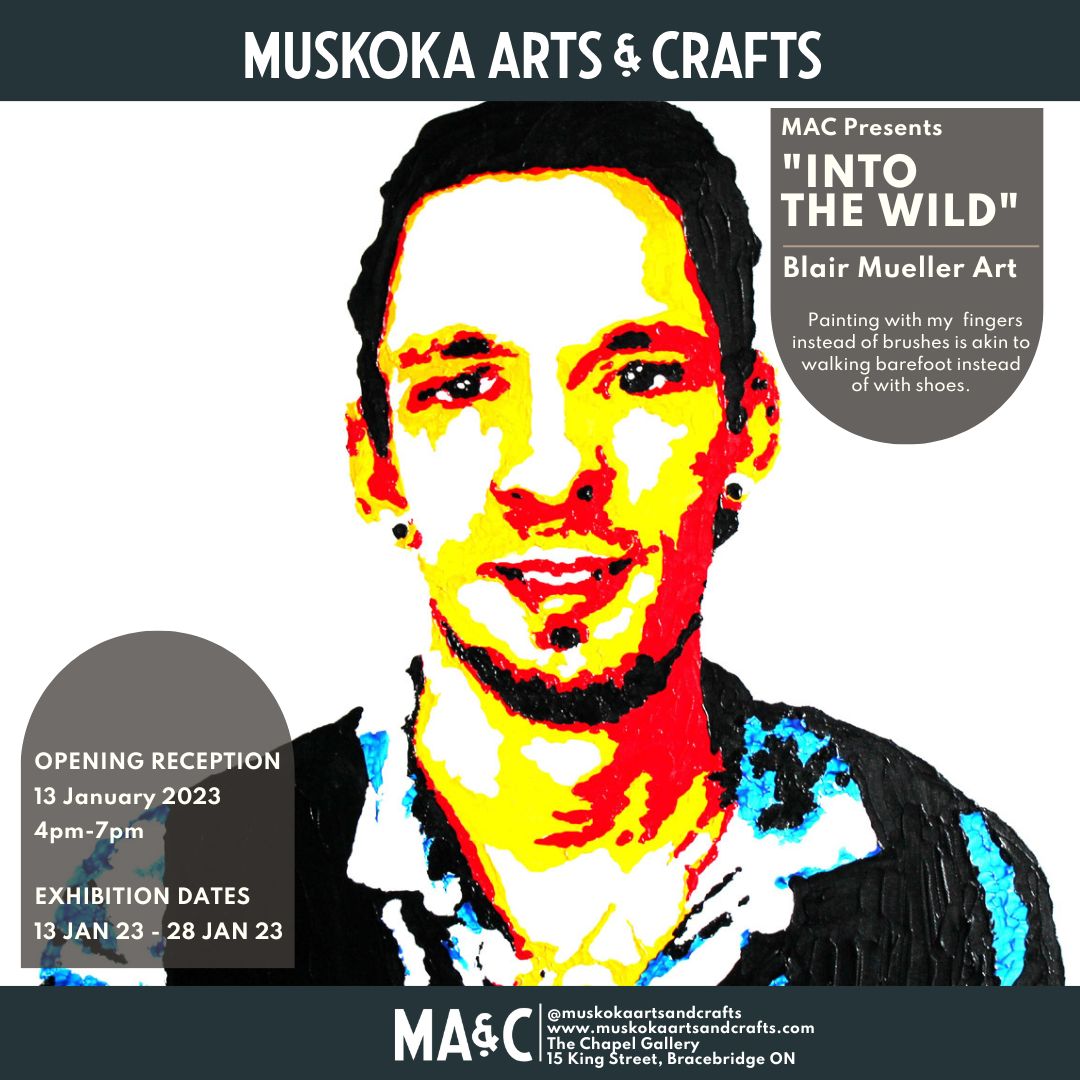 MAC Presents "Into the Wild"
Blair Mueller Art
Over the years, my obsession with perfection pushed me away from brushes and welcomed me into my own self-taught finger painting style. Using a combination of digitally altered images and my – often experimental – finger painting techniques, my work looks at the animal kingdom in a new light. Using bright, sometimes fluorescent, colours, alongside the bold and crisp contrast of black and white, cutting loose and painting with my hands and fingers feels much more free and grounding. Painting with my fingers instead of brushes is akin to walking barefoot instead of with shoes. Working primarily in acrylics on canvas, my artistic reach stretches across other mediums including wood, glass, and even some sculpture and other handmade items. But when it comes to painting on canvas, capturing the beauty of life on earth by means of bold colours in various swipes, dabs, smears and smudges of paint by fingertip, has been my focus since 2015.
Opening Reception 13 January 2023 4-7pm | Free Event | Snacks & bar by donation
Exhibition 13 Jan 23 – 28 JAN 23
Don't miss it!