It's been four years since I began my own pottery studio. In those four years I've built a studio, developed a line of work, had two babies, supported my partner as he flourished in a new career and a million other things along the way. I choose to focus on the process, and on the reason I have a working home studio – so I can celebrate the making process while watching my children grow up. I make functional wheel-thrown pottery that I hope will be used every day but that also can help to create cherished memories on special occasions. Each piece starts as a lump pf clay and is eventually thrown, trimmed, and decorated by hand, making each mug, plate and bowl unique.
Purchase Rhoni's ceramics in the MAC Shop.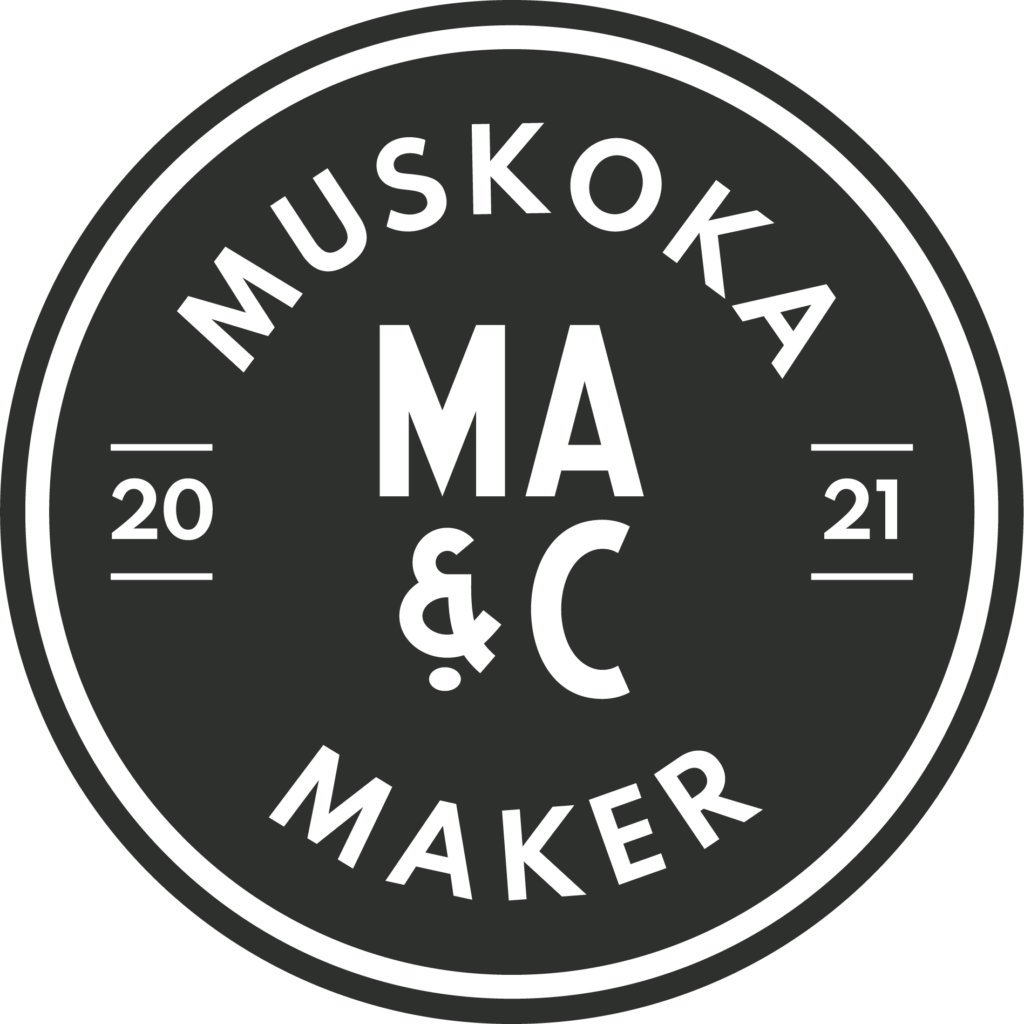 The MAC Maker Mark is a designation given to artists and craftspeople producing work in Muskoka. When you see the MAC Maker Mark you can be confident that the work you are buying was made right here in Muskoka and that you are supporting a local artist.